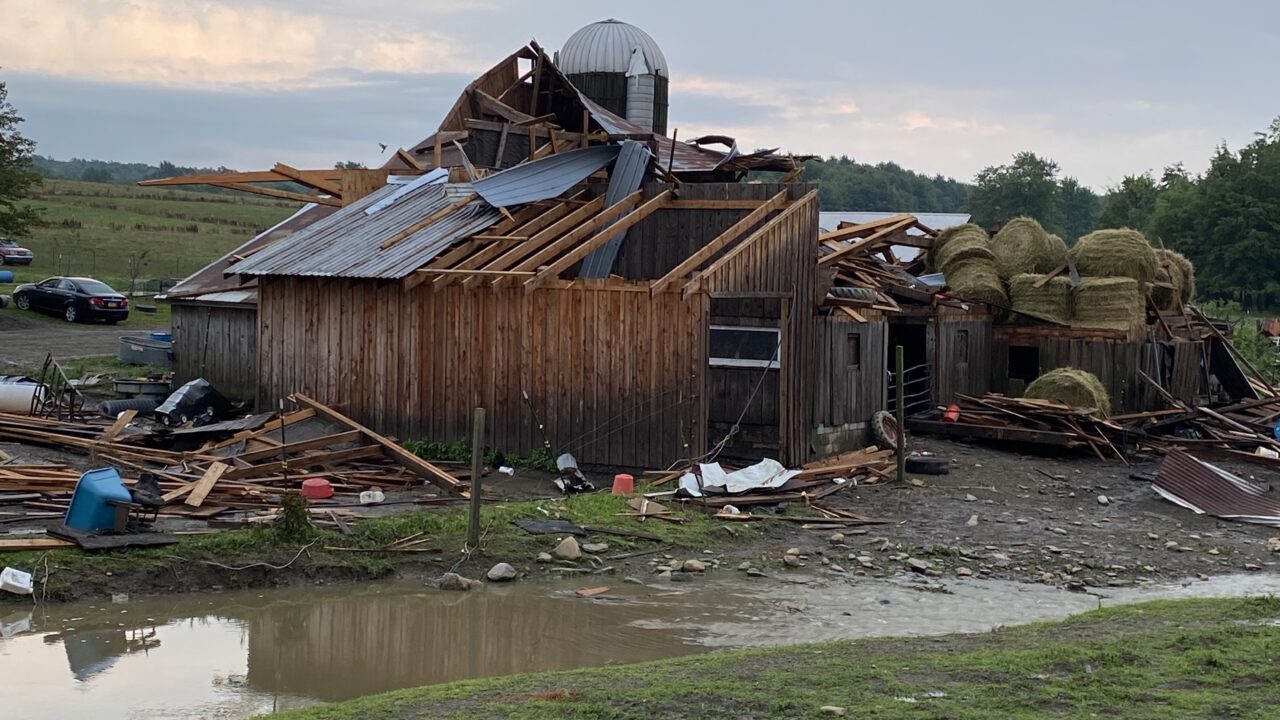 UPDATE: Chautauqua County Tornado Classified As EF1, Reached Max Wind Speed Of 100
App users, tap here to watch video report.
PORTLAND – A tornado touched down Thursday evening in parts of northern Chautauqua County, destroying a barn and scattering debris around the area.
National Weather Service Meteorologist Liz Jurkowski tells WNYNewsNow a crew surveying storm damage confirmed the tornado touchdown on Barnes Road.
Jurkowski says specifics on the tornado's classification will be released later in the day.
She says the weather official is also traveling to parts of Cattaraugus County to determine if the evening's second storm also produced tornadic activity.
Jurkowski says the public's tips and information from trained storm spotters helps the weather service greatly in issuing warnings.
"Either from them calling it in, or video sent to us via Twitter or Facebook, or emailing us as a spotter, it helps us verify the tornado warnings, or severe thunderstorm warnings, or flash flood warnings that we issue," explained Jurkowski.
She says tornados in Western New York is uncommon and that unlike this mid-west, the perfect environment must develop to produce the storms.
"We usually get like one tornado day a year," said Jurkowski. "It is very uncommon for us to have the right environment, everything has to line up perfectly."
Jurkowski says so far no injuries have been reported as a result of Thursday's storms.