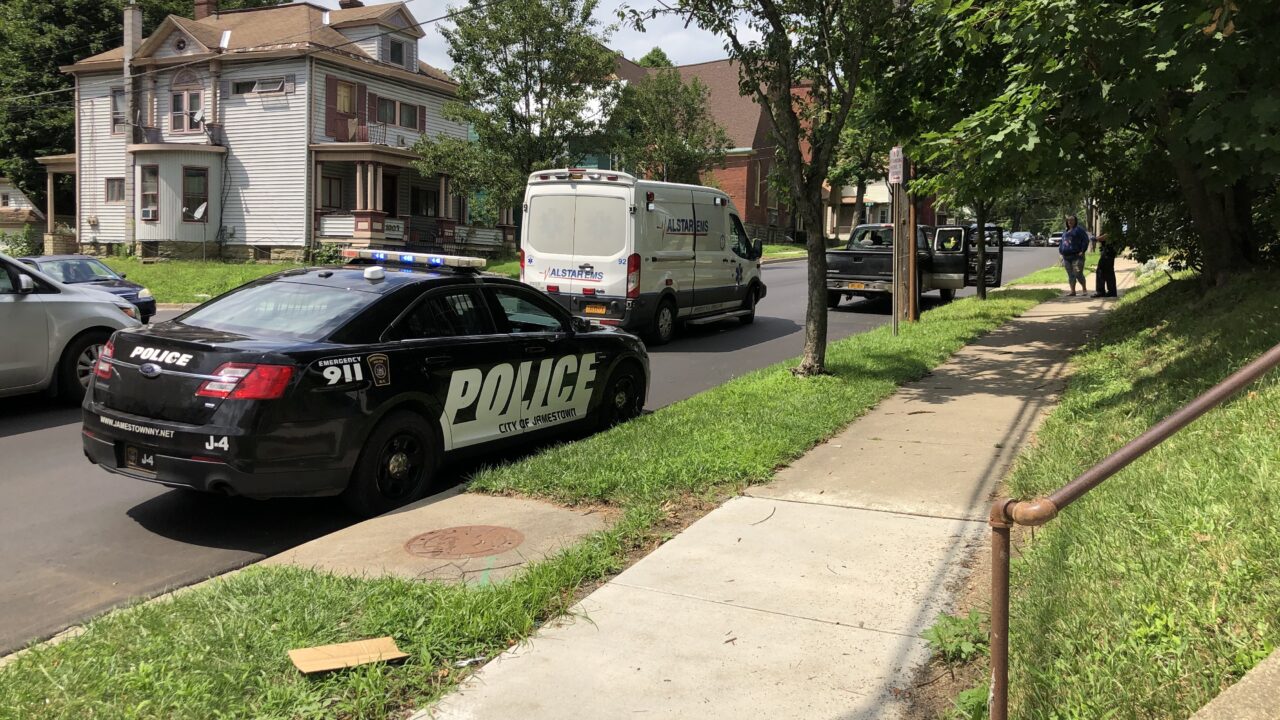 JAMESTOWN – A Silver Creek man was arrested after allegedly assaulting a woman with a bat during a domestic dispute at the corner of North Main and Crossman Street on Friday afternoon.
Jamestown Police allege Benjamin Catalino, 24, struck the woman several times with a baseball bat and damaged the pickup truck she was sitting in, breaking out several windows.
Catalino, according to police, fled from the scene on foot prior to officer's arrival.
Police later located Catalino a short distance away and took him into custody.
Catalino is charged with second and third-degree assault, third-degree criminal possession of a weapon and third-degree criminal mischief.
He was held in Jamestown City Jail pending arraignment in the case.
Police say the woman was taken to UPMC Chautauqua Hospital for medical treatment.