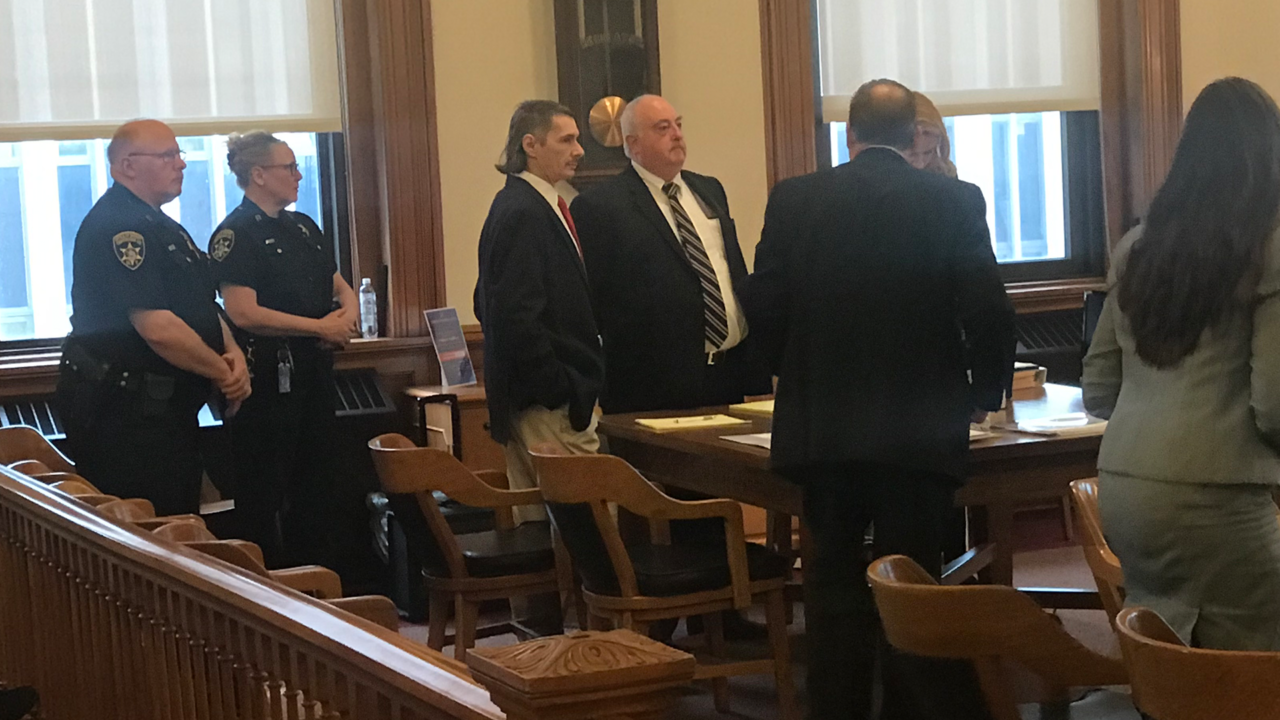 MAYVILLE – A motion to dismiss second-degree murder charges against David Waggoner, who is accused of shooting to death William J. Michishima, was denied by Judge David Foley Thursday morning.
Public Defender Nathaniel Barone raised the motion, challenging that District Attorney Patrick Swanson did not have enough evidence to present to a jury. Foley denied the motion.
Also in Thursday's session, Foley ruled that two prospective witnesses, a nurse at UPMC Chautauqua, and a neighbor of Michishima, could not take the stand to testify.
The jury was not called into the courtroom until 10:30 a.m. and was dismissed until 1 p.m. WNYNewsNow's Matt Hummell is in the court room and will have an update to today's events later.
Earlier this week, former Jamestown Police Detective Floyd Kent, a certified firearms technician, testified that it is unable to be determined when the .22 handgun in question was last fired.
Kent testified that he had to remove a "home-made silencer" from the .22 in order to test it. He said it was made of foam and that a laser point was observed. Barone objected but Foley overruled.
Waggoner, a Jamestown native, is accused of shooting and killing Michishima last July 24.
Barone said that, the morning of the shooting, Michishima attempted to break into the house. Barone said that Waggoner confronted Michishima without any weapons.  About a week before the shooting, Barone said that Michishima broke into Waggoner's garage to steal his motorcycle.
Both Barone and Swanson said in their opening statements that an altercation over the motorcycle took place before the shooting. Swanson, however, said, "(Waggoner and Michishima) appeared to engage in a brief scuffle. As one of the men stumbled, the other man, the long-haired man, reached into his pants with his right hand, pulled out a gun, raised it, aimed it and fired one shot into the top of the head of the other man."
"(Waggoner) had no other choice, but to fight for his loved ones and himself," Barone said, often calling the events a matter of "life and death" when addressing the jury.
Swanson said that there were two individuals who witnessed the altercation and subsequent shooting. The DA said that, according to the witnesses, Waggoner didn't hesitate when firing the gun before leaving.  After the shooting, two more people, who didn't see the shooting, observed Waggoner returning to stand over Michishima's body, which was by a motorcycle. According to Swanson, a piece of paper, later disclosed as a motorcycle title, was crumpled in Michishima's hand.
Swanson's opening statement continued, with the county's top prosecutor detailing how Johnston aimed to hide the gun used in the shooting as well as another gun. Swanson, however, said that Jamestown Police Captain Robert Samuelson met with Johnston, who took Samuelson to retrieve the weapons.
"All of this is why we are here," Swanson told the jury. "Use your common sense (when applying law to the facts)."
Michishima was declared brain-dead later that day, and he was pronounced deceased the following day, according to testimony from Dr. Eric Vey, a forensic pathologist for the Erie County (Pa.) Coroner's Office. Vey, in addition, said an autopsy was performed on July 26.
Matt Hummel  contributed to this report.