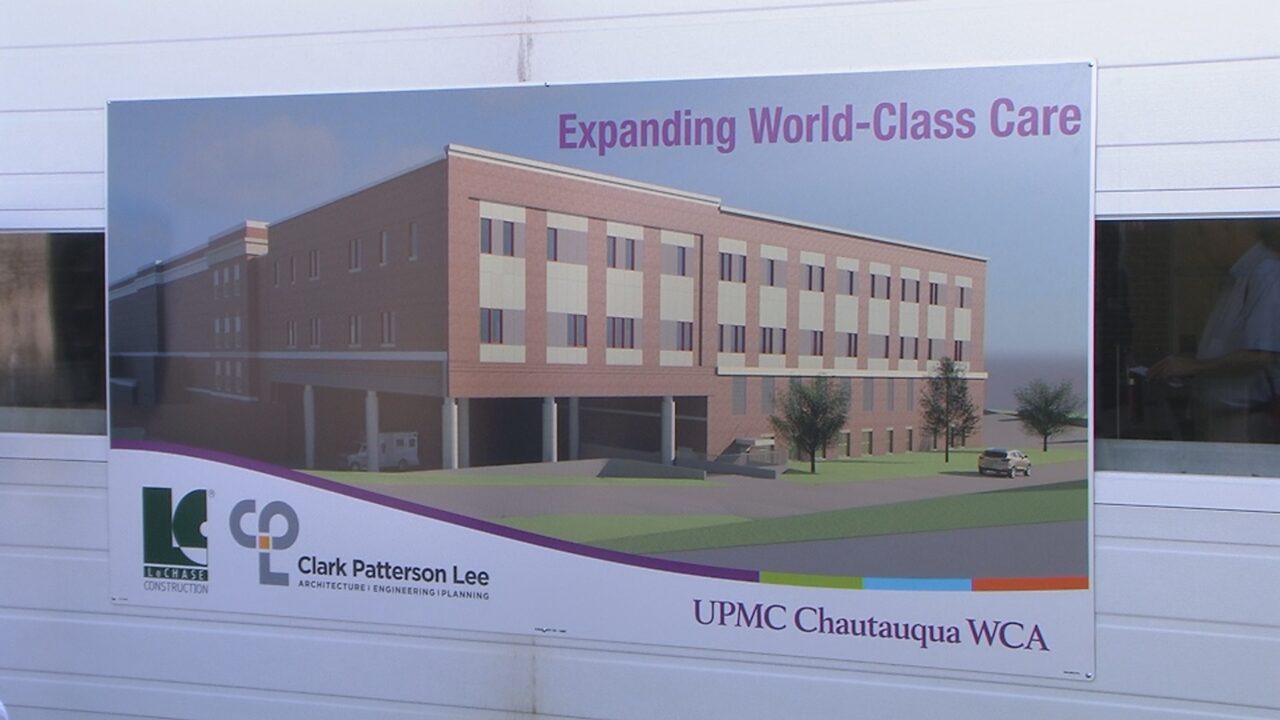 JAMESTOWN – To celebrate the opening of UPMC Chautauqua's new Women's and Maternity Care Center and Adolescent and Adult Mental Health Inpatient Units, the facility is seeking baby or baby and Mom photos from anyone born at UPMC (WCA) or General Hospital for a special display.
The $20 million project will be completed this summer, and an open house is scheduled for June 5.
"The 42,000-square-foot expansion will meet the growing health care needs of our community," Brian Durniok, UPMC Chautauqua interim president, said. "The expansion will feature the design, space, privacy, and modern amenities our community residents need and deserve and we're asking everyone to participate in a special way."
Anyone or their children born at UPMC Chautauqua (WCA Hospital) or General Hospital, are invited to share baby photos to help commemorate the new hospital expansion. The photos, of mom and baby, or of just baby, will be displayed on a special mosaic that will be revealed at the grand opening of the new maternal unit.
High-resolution photos can be submitted online by visiting UPMCChautauqua/LeaveYourMark. The deadline for submission is May 1.
In addition, to provide hope to patients in the new mental health unit, UPMC Chautauqua is asking school-age children to submit a colorful, inspirational word or turtle drawing that will be displayed in the waiting area. The inspirational word must be created on an 8.5 x 11 sheet of paper and submitted no later than May 1.
Drawings can be submitted to the school office, online at UPMCChautauqua/LeaveYourMark, or mailed to: Falconer Printing, 66 E. Main Street, P.O. Box 26, Falconer, NY 14733-0262. More details are available online.
The new construction includes: four labor and delivery suites and three triage rooms; 12 postpartum private rooms; 10 inpatient adolescent mental health beds; and 20 inpatient adult mental health beds.