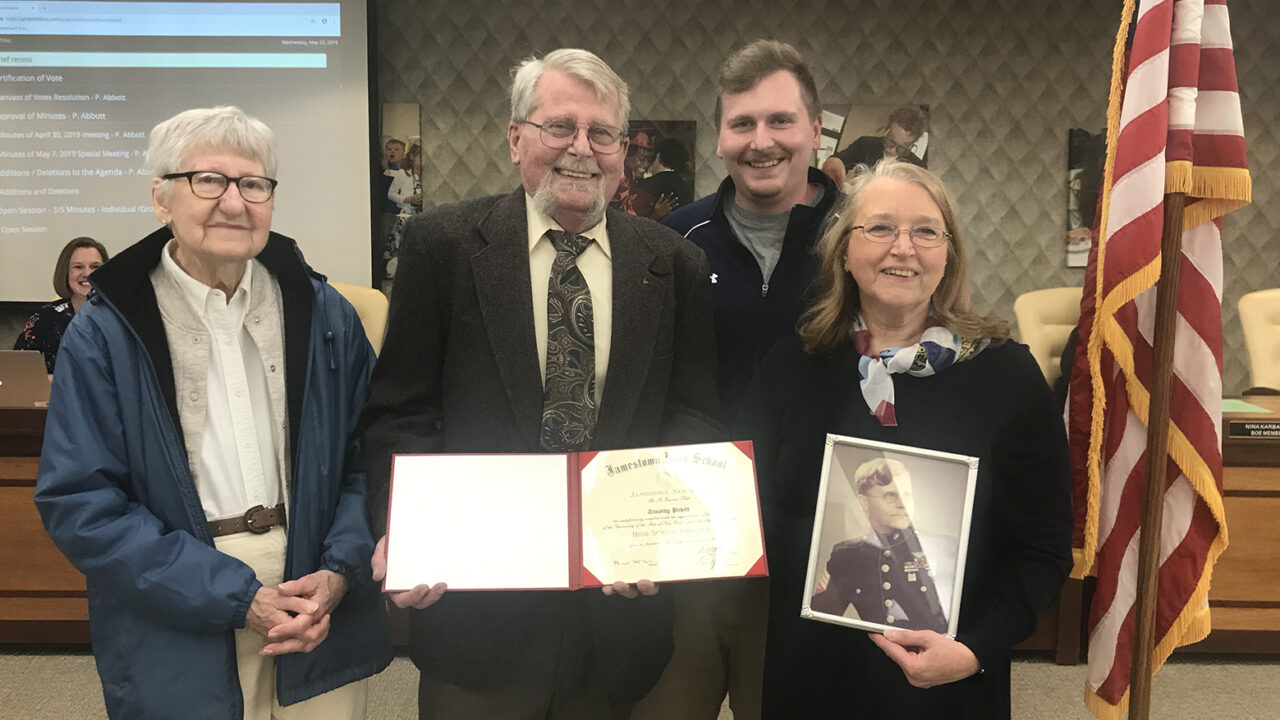 JAMESTOWN – A City of Jamestown resident who did not finish his senior year in high school because he went to serve in Vietnam was awarded a diploma at Wednesday's Board of Education meeting.
Sergeant Timothy Pickett received his diploma through Operation Recognition, a program that honors Veterans of World War II, Korea and Vietnam.
Pickett served in the 1st Marine Air Wing in Vietnam from 1968 to 1975; during which he earned his GED.
After coming back to Jamestown, he enrolled in Jamestown Community College before graduating in 1977 with an associate's degree in science.
Pickett continued his education at SUNY College of Environmental Science and Forestry in Syracuse. The Marine then transferred to their ranger school earning a forestry degree.
The vet worked for Forecon and as the Animal Control Officer for the Jamestown Police Department for 23 years.