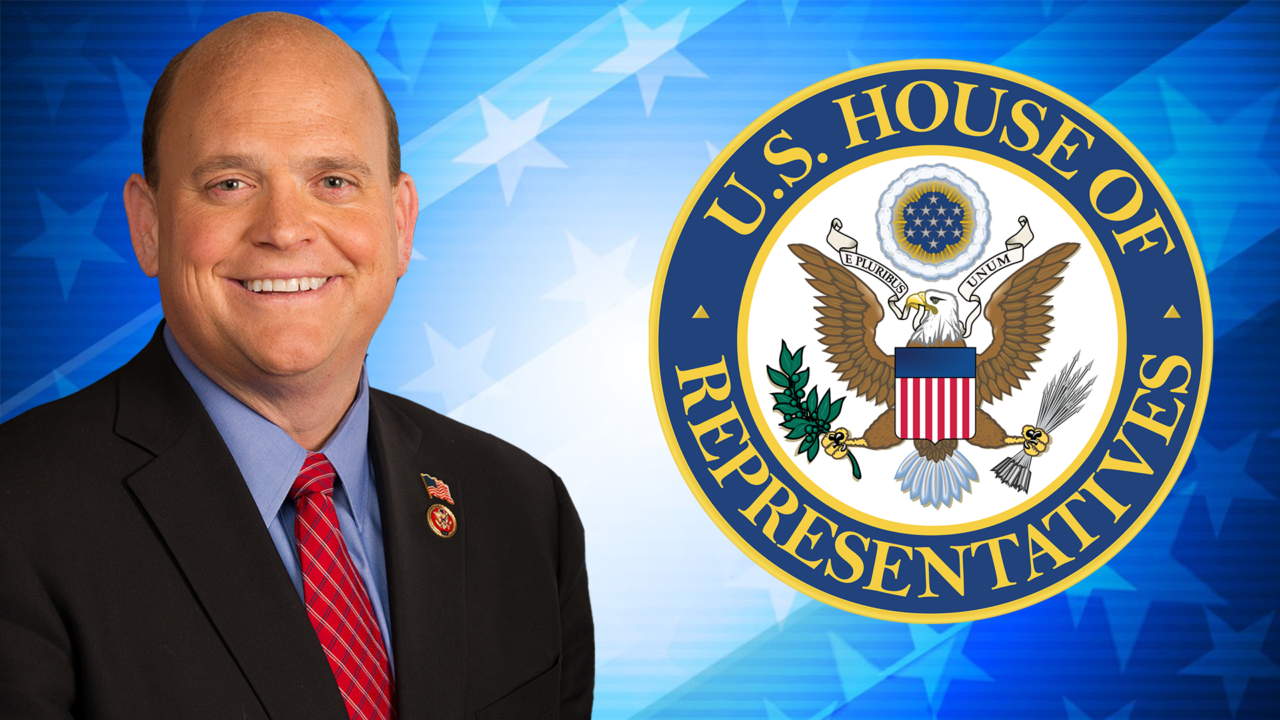 WASHINGTON – Representatives Tom Reed (NY-23) and Derek Kilmer (WA-06) introduced the bipartisan Teacher Education for Computer Science Act (the "Teach CS Act")  Friday to help build a robust pipeline for computer science education to ensure today's students can be successful and innovative in the workforce.
According to Reed's announcement, the bill would establish "Centers of Excellence" for teacher education programs in computer science at graduate schools for higher education.
"There is no doubt jobs are changing, and computer science skills are in high demand in every field," said Reed. "We care about ensuring America has the workforce to compete in the world in order to give both American businesses and workers a fair shot at succeeding. By ensuring additional computer science training in schools, we can ensure our kids are prepared for the jobs of the future."
"Education is the doorway to economic opportunity and we need to ensure our teachers and our education system sets our kids up for success," said Rep. Kilmer. "Empowering teachers with the skills they need to teach computer science will enable them to prepare our students for the workforce of the future. These efforts to strengthen computer science programs will provide more job opportunities for our kids, more qualified employees for local employers, and more economic resiliency for our communities."
The Centers of Excellence established by the bill would be supported through competitive 5-year grants from the Department of Education, with a matching requirement to incentivize public-private, state-federal, or philanthropic partnerships.
The federal funding would enable schools to build long-term sustainable programs. The funding would also allow schools to hire and retain faculty to carry out robust computer science education research, train doctoral students in this field, and educate graduate and undergraduate students preparing to be teachers in computer science.
In addition, the Centers of Excellence would be able to offer scholarships to students, particularly for students from traditionally underrepresented groups in computer science and based on financial need.
This bill will also amend several provisions within the Higher Education Act to include additional funding for teacher training in computer science education and to increase the number of computer science teachers.
The bill is supported by the National Education Association, Code.org, CSforALL, Microsoft, and the Computer Science Education Coalition.
"For computer science education to be an integral part of all students educational experience high quality teacher preparation is essential. The bill proposed by Representative Kilmer helps higher education institutions be supported with the tools and resources to prepare teachers for their CS classrooms. CSforAll's work includes ALL teachers, and prepared teachers are the only way to ensure all students have equitable pathways to a bright future!" – Dr. Leigh Ann DeLyser, Co-Founder and Executive Director, Computer Science for ALL Students (CSforALL).
"The Computer Science Education Coalition welcomes new legislation introduced by Rep. Derek Kilmer (D-WA) to make computer science education more robust and accessible to our nation's students. The Teacher Education for Computer Science Act, authored by Rep. Kilmer, would address the gap in qualified educators in computer science education. This gap is particularly significant in rural and tribal schools. A key component of the legislation – boosting training for graduate education programs in computer science education – would represent a significant step forward in providing our students with qualified computer science education teachers. Rep. Kilmer's bill is a welcome effort in making computer science education more accessible to more Americans through training teachers." – Computer Science Education Coalition
"The growth and sustainability of K-12 computer science rely on having an adequate number of well-prepared computer science teachers. Code.org has prepared more than 87,000 classroom teachers to teach computer science in the country's elementary, middle and high schools. However, if every student is to have access to computer science in K-12 schooling, colleges of education must help. This important bipartisan proposal to encourage institutions of higher education to establish rigorous computer science teacher preparation programs is one that Code.org stands behind." – Code.or