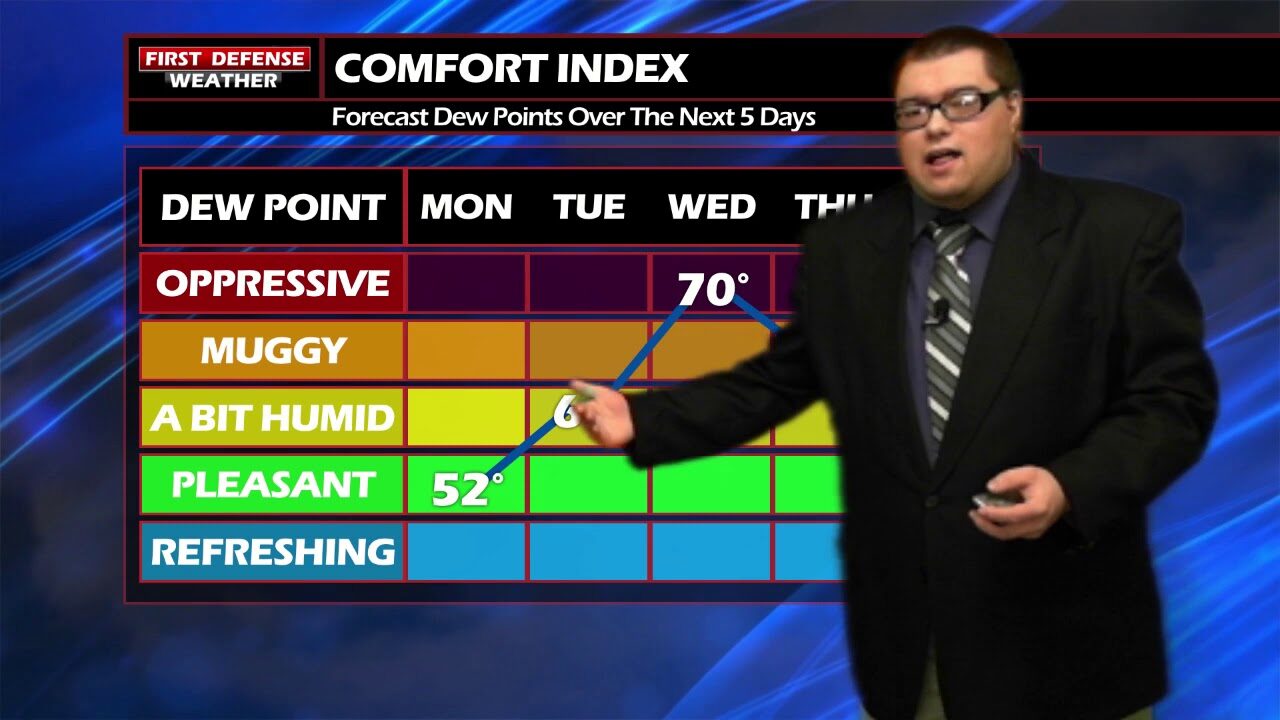 JAMESTOWN – This past weekend saw a brief stint of fall, however the summer like temperatures will return this week. Temperatures will approach the lower 80's by mid week, with a slight spike in humidity. 
Monday will provide for one more cooler day before the temperatures begin to warm. After a cloudy start, the afternoon will see plenty of sunshine with temperatures near 70. Tonight will be mainly clear, with temperatures dropping back into the lower 50's.
A nice late Summer day comes our way on Tuesday, as temperatures will rise to near 80. A bit of humidity will return, otherwise it will be mainly sunny. A nice day for any outdoor activities.
A weak low pressure system with a trailing cold front will bring a few showers and some thunder into the area by Wednesday afternoon. The day will not be a total washout, as there will be some dry time. Temperatures will be in the lower 80's and it will feel humid and sticky outside.
Mostly cloudy with a few showers around on Thursday. Temperature will drop back into the upper 70's.
As of now, this period of warmer temperatures will stay around as we head into the weekend.
WNYNewsNow is a proud Ambassador for the NOAA Weather-Ready Nation program.