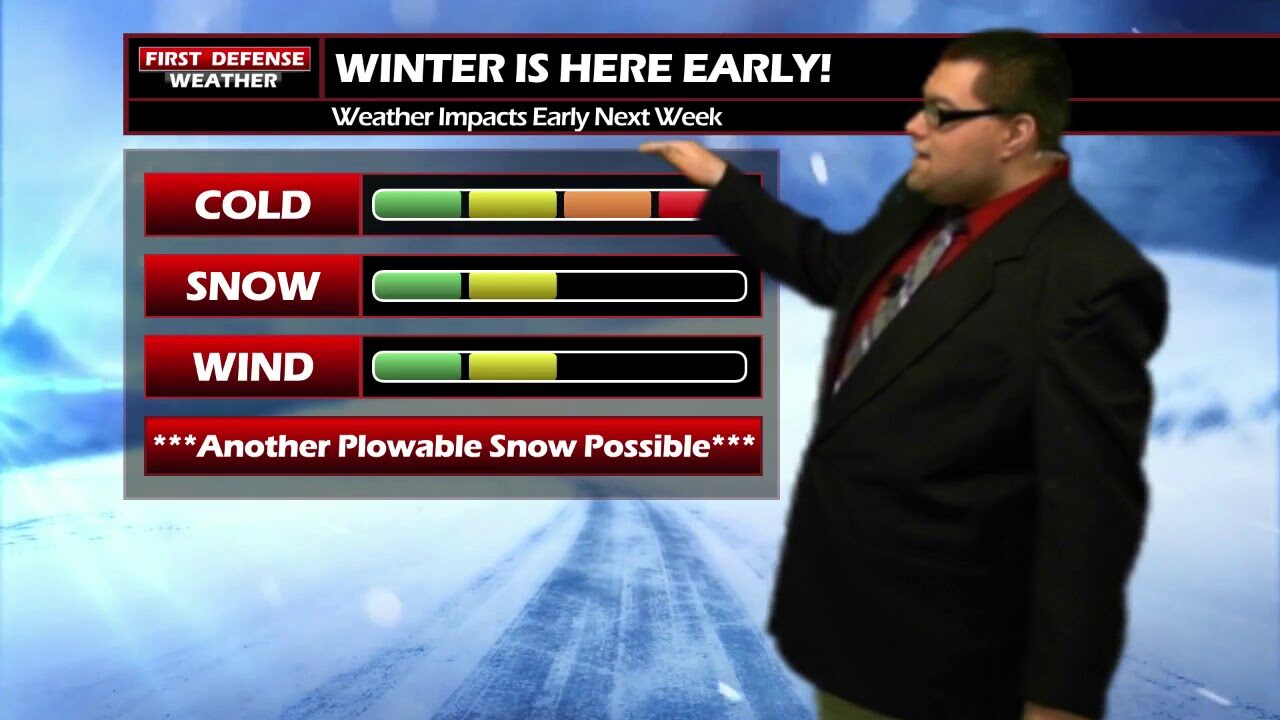 JAMESTOWN – Over night Thursday into early this morning, Jamestown saw its first taste of winter, with close to three and a half inches of snow being recorded. In its wake, the region will be dealing with the coldest temperatures of the early winter season, with temperatures running well below average.
For today, the Lake Effect snow showers will taper off to just a few flurries. Otherwise it will be mostly cloudy with temperatures hovering around 30 degrees. Less then one inch of snow possible.
Mostly cloudy skies tonight with a few snow flurries possible. Lows will bottom out in the lower 20's.
Tomorrow will see mostly cloudy skies with a small chance of a flurry or a rain shower. Temperatures will only reach the mid 30's.
Sunday we will see a very small and brief warm up as temperatures will reach the mid 40's. It will be mostly cloudy with a few rain showers possible. It will also be a bit on the breezy side with gust up to 25 mph.
As we head into the next week, the cold weather sticks around. A chance of snow showers each day with temperatures in the 20's and 30's.  There is a chance of some more plowable snow next week as a system tracks toward the area. This is something we will continue to track as time gets closer.
WNYNewsNow is a proud Ambassador for the NOAA Weather-Ready Nation program.