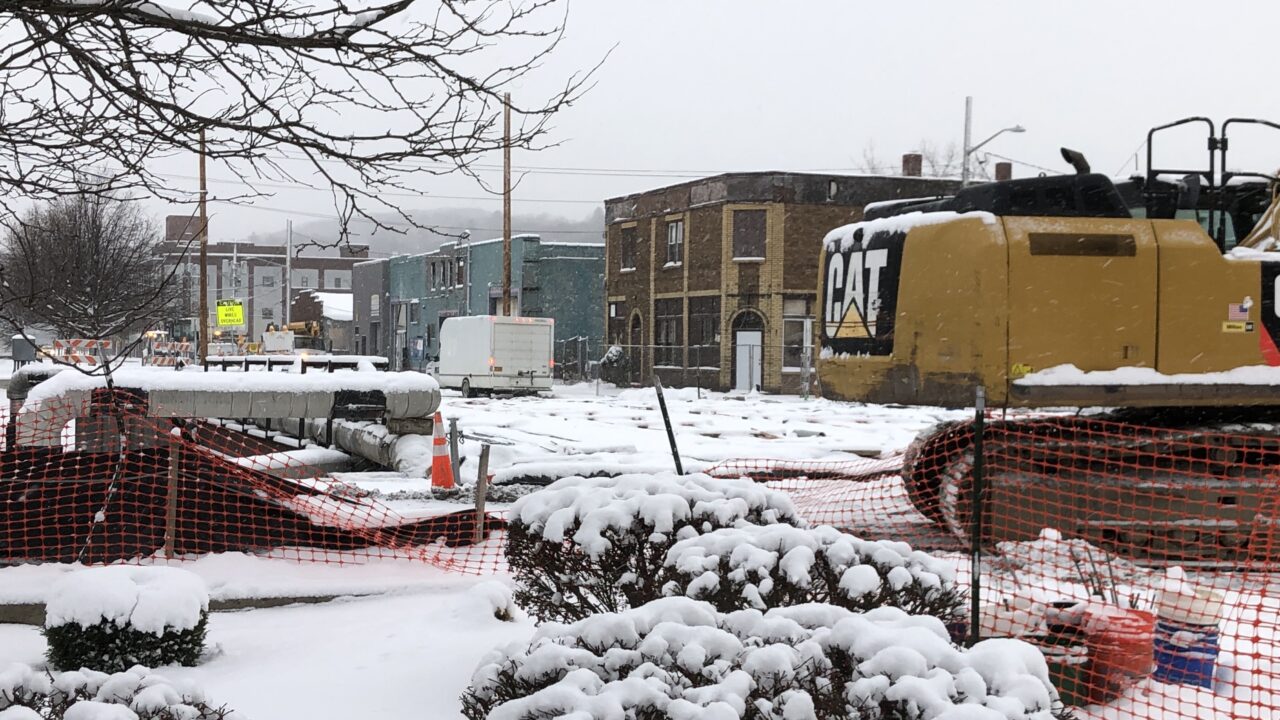 JAMESTOWN –Chautauqua County's Department of Public Facilities says the replacement of the Harrison Street Bridge is almost done and the roadway is expected to re-open Saturday.
This is a four-day delay from the update provided in early November.
As part of the bridge replacement project, a 16-inch water main pipe that crosses the Chadakoin River under the bridge deck was replaced and needed to be tested prior to restoration.
Due to an unknown valve leak on an 8-inch connected water line, additional time was required to find and address the valve leak.  Testing of the 16-inch new water line is now complete and it has passed all requirements.
Officials say the contractor will be constructing the roadway surfaces over the next week so that the bridge can be opened. Temporary bridge walls and sidewalks will be installed until permanent bridge walls, sidewalks and final paving surfaces can be completed in early spring.