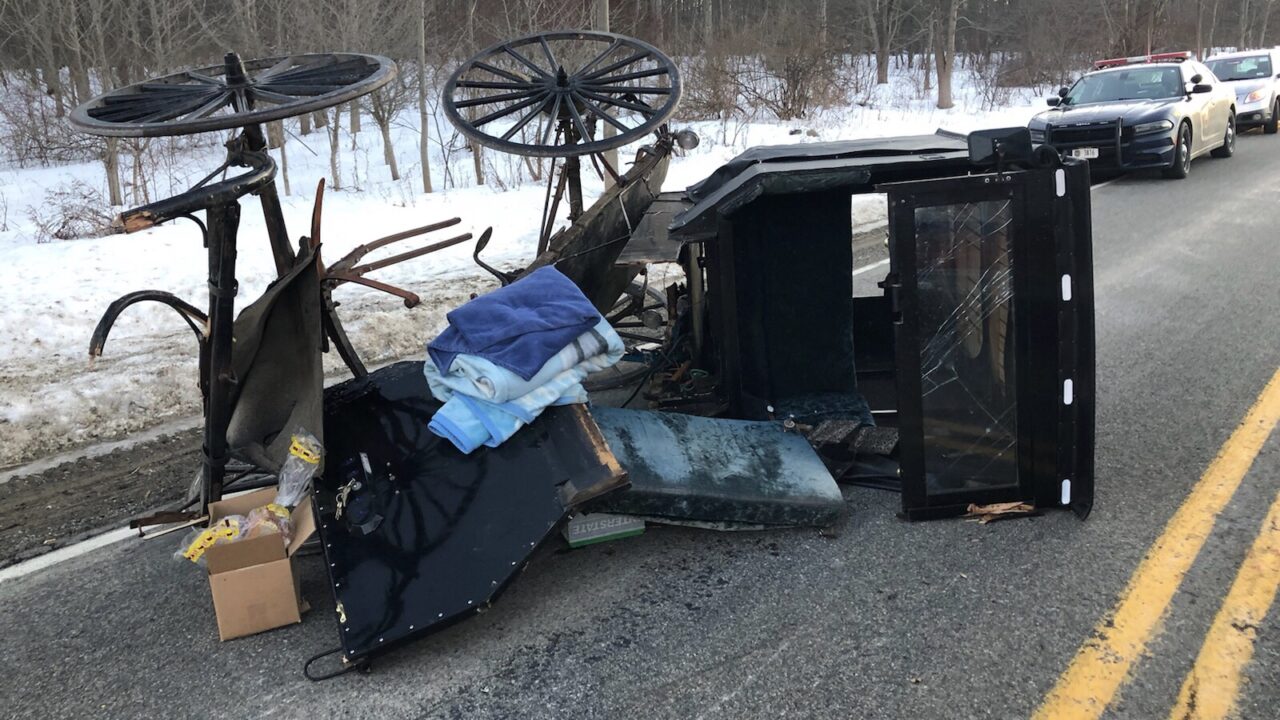 PANAMA – New York State Police say no one was injured during a crash between an Amish Buggy and vehicle on Wednesday.
Troopers say they responded to Rock Hill Road in Panama for a report of a property damage accident.
Investigation revealed that a passenger vehicle was driving southwest on the roadway when the driver, distracted by the sun, struck an Amish buggy from behind, causing extensive damage.
Occupants of both the vehicle and buggy, including the horse, were uninjured.
The driver of the passenger vehicle was cited for failure to reduce speed for special hazards.