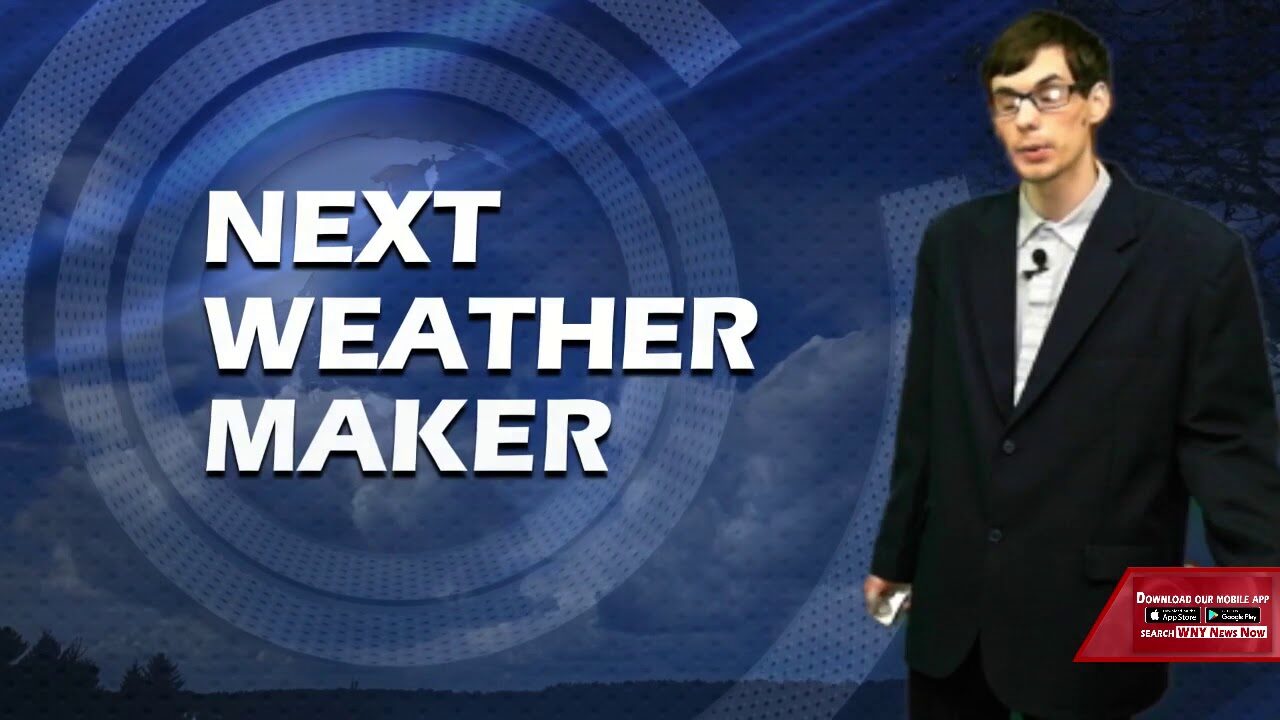 App users, tap here to watch video
JAMESTOWN – The week will end on a rather hot and muggy note. A cold front will push by tonight, in it's wake a much cooler and more comfortable weekend will be in store. But it will be short lived as the heat and humidity returns next week. 
For your Friday afternoon, we'll see partly cloudy skies. A chance for a pop up thunderstorm is possible through the afternoon. It will be warm and muggy with highs in the mid-80's.
Tonight a cold front passes by, that will allow for a few showers and storms. Otherwise it will be mostly cloudy with lows in the upper-50's to lower-60's.
Both weekend days are looking great. Plenty of sunshine both days. Temperatures on Saturday in the lower-70's and on Sunday in the mid-60's. The humidity levels will also plummet to more comfortable levels.
Next week will start of Sunny with temperatures in the 70's on Monday. By Tuesday temperatures will sky rocket into the upper-80's to near 90.
WNYNewsNow is a proud Ambassador for the NOAA Weather-Ready Nation program.