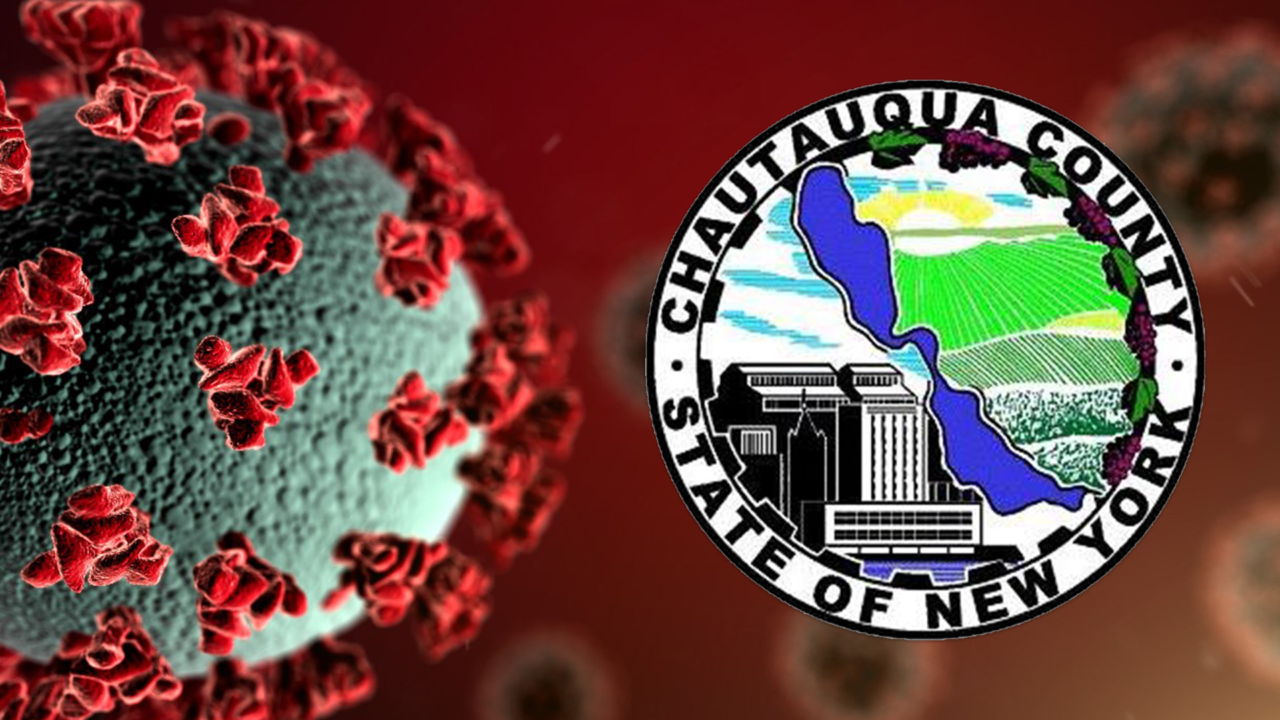 JAMESTOWN – Democratic State Assembly candidate Christina Cardinale is charging county officials with intentionally covering up local COVID-19 outbreaks.
In an exclusive interview with WNYNewsNow, Cardinale said County Executive P.J. Wendel and Public Health Director Christine Schuyler are hiding the truth about outbreaks from the public.
"The current county executive and our current county health director have done everything in their power to withhold information and cover up COVID outbreaks," Cardinale said. "The clusters that have happened in this county are way higher than we've been told."
Wendel responded by noting that the county has nothing to gain by misrepresenting the facts regarding COVID-19 rates in the area.
"If there was a case of numbers being withheld or some sort of conspiracy, why are we waiting until now to bring this up," Wendel said.
He explained that when someone tests positive, the county doesn't immediately get the information. It is sent to the state, which then informs the county to begin contact tracing.
"The numbers we have are the factual numbers," said Wendel. "It's not county health that gets the results. The state posts the number of positive cases and tells us. We can't cover up numbers, those numbers are listed with the state."
Cardinale says she personally knows of a business in Jamestown that had a cluster of positive tests in late March, but she said Chautauqua County Public Health Director Christine Schuyler froze the business from going public with the outbreak.
"I'm absolutely disgusted with the way our county executive and our current county health director have covered up information and I will do everything in my power to ensure this doesn't continue," Cardinale said. "They are willfully withholding information and putting the public at risk."
Asked what motive the two would have to do so, she replied she doesn't know why.
"I really don't know why they would play games with peoples' lives," she said.
Wendel stressed that the county's job is to get the facts correctly and not publish inaccurate figures.
"We have eight more (positive cases) and it is adding our total to 82. It does us no good to hide this," Wendel explained.
"It is a health concern and I want this information to be right. If I were to come out and give wrong data and that sends a frenzy in the public," Wendel furthered.
He said one of his duties is to dispel potential panic by the public.
"We're making sure we don't create that hysteria, we do not create that panic," he said.
Wendel says he is disappointed by the accusations.
"I can tell you right now, it's disappointing. Where was this statement prior to this," he said. "If we're hiding numbers, what would that do us. This is forth coming when you put 24 (cases) in a day. How is that helping us? We're all in the same boat."
Efforts to reach Health Director Schuyler by WNYNewsNow were unsuccessful.
If elected to the State Assembly, Cardinale said she would propose legislation to force county health departments to be more transparent than she feels they have been.
"My legislation is intended to act on a state level to implement the transparency that's need for our county and the rest of New York State," Cardinale said.
She said she has not gotten any responses from county officials, who she said she has e-mailed and also left messages.
Cardinale's proposal calls for county health departments to "provide the general public with clear, concise information regarding COVID-19 cases (or other infectious outbreaks such as E.Coli, Norovirus, H1N1, or Rotavirus). All Health Departments will be required to identify positive cases by exact geographic city or town. The use of "fire battalions" or "quadrants" or any combination of locations will be prohibited."
In addition, her bill would block county officials from stopping a business from going public with information about positive tests. Also, county officials would not be allowed to include political statements in health matters and be part of a strict social media conduct policy.
"In the event one (1) positive COVID-19 case is linked to any business (employee) or public school (student or faculty member) within NYS, the business or school will be required, by law, to notify the County Department of Health immediately. The County Department of Health will then be required, by law, to release this information to the public within a timeframe of no longer than 24 hours," she proposes.
"If a "cluster" of positive COVID-19 cases is identified by a Department of Health within NYS, said Department of Health will be required, by law, to release this information to the public within a timeframe of no longer than 24 hours. "Cluster" will be defined as a group of five (5) individuals (or more) that are traced to the same source of infection.