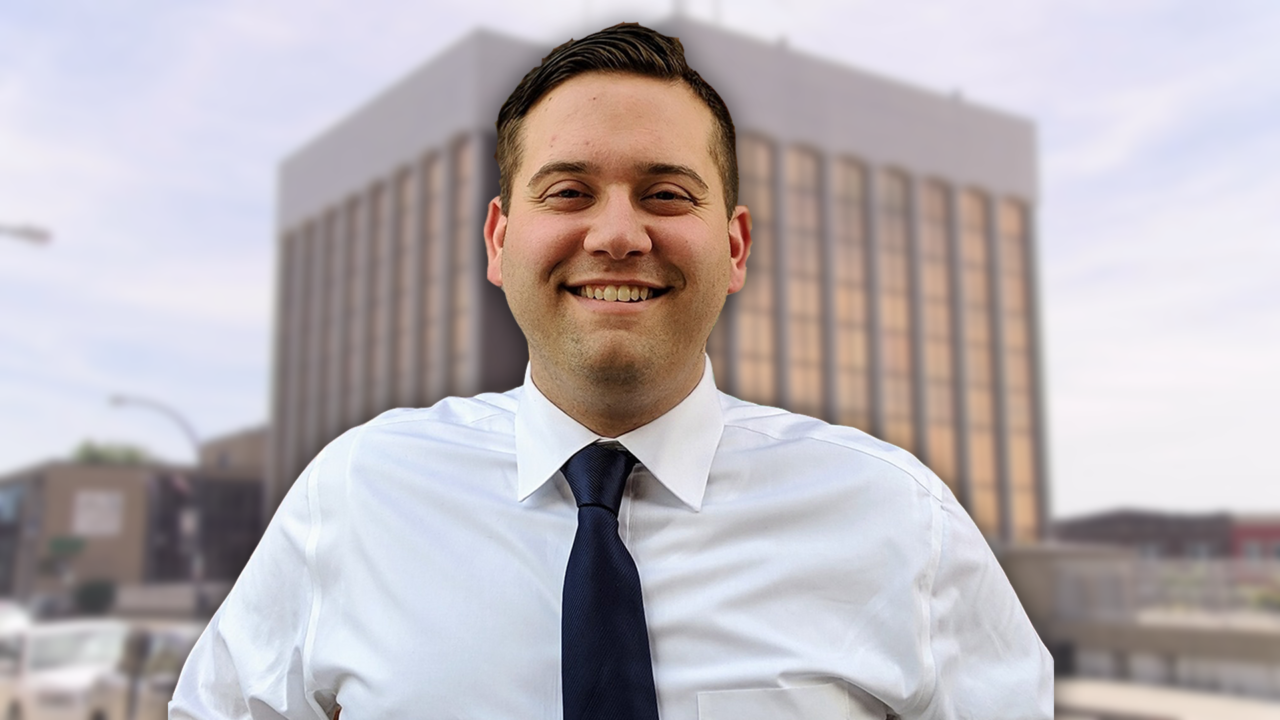 JAMESTOWN – Jamestown Mayor Eddie Sundquist presented his 2021 Executive Budget Thursday, one that includes no layoffs for full-time employees, as well as a decrease in the property tax rate. 
Sundquist says that the property tax rate decrease of .72 percent, or $.17 per thousand in assessed value, is the largest decrease in a decade. For an average $70,000 home, that is a decrease of $11.90, according to Sundquist.  Additionally, Sundquist's budget includes a decrease in the tax levy of $70,000.
The cut comes despite a slew of challenges, including a projected $4 million dollar deficit to an already fiscally stressed municipality.
"When faced with the prospect of being against the state constitutional taxing limit, low home values, and a structurally inflexible budget, if we just sat back and kept the City afloat, we were one storm away from sinking," Sundquist said in a letter addressed to Jamestown City Council and the community at large. "Little did I know at the time, that one of the largest storms we have ever had to face was just beyond the horizon."
The Mayor, however, says that the cut comes with a caveat. The budget assumes a 20% cut in general purpose aid from the State, as well as local street and highway maintenance funding, according to Sundquist. In addition, he says the budget "further removes many of our recreation and event programming to ensure the City keeps staff."
"The City will begin in earnest to shift the responsibility of events toward community organizations," he adds.
Additionally, the Mayor cut $1.2 million from the 2020 adopted budget as part of Phase One of his Financial Reconstruction Plan. Sundquist said during the City Council Work Session last Monday that the municipality wouldn't have to move to Phase Two.
Sundquist also says that a major 2021 goal involves the increase in community engagement from several City departments. The following are points listed, verbatim, by the Mayor in his letter:
Parks. "If COVID-19 has taught us anything, it is that we must cherish our public parks. For the first time in 14 years, the Parks Department will have a new Parks Manager and a reimagined vision for recreation in the City. Our Recreation Coordinator will focus less on specific yearly events, and more to fostering community involvement, lifestyle, and year-round recreation."
Mayor's Office. "The Mayor's Office sees the addition of a Communications Coordinator/Grant Writer, who will assist all City departments in a centralized communication strategy and in funding opportunities. As many departments do not have the capacity to write grants or showcase their current projects, this dual role will allow City departments to communicate more clearly with the public and capture valuable dollars for projects."
Police Department. "As a part of reform initiatives, the Jamestown Police Department will be adding a new position of Citizen Affairs & Community Engagement Captain. This role is to focus on citizen engagement and ensuring our residents are connected to the resources they need in every interaction with our police. We must be committed to making our Police more connected with our community."
Sundquist says that City Council is required to hold a public hearing on the budget and then vote to ratify on, or before, Dec. 1st. If Council does not act by that date, the proposed Executive Budget goes into effect for 2021.