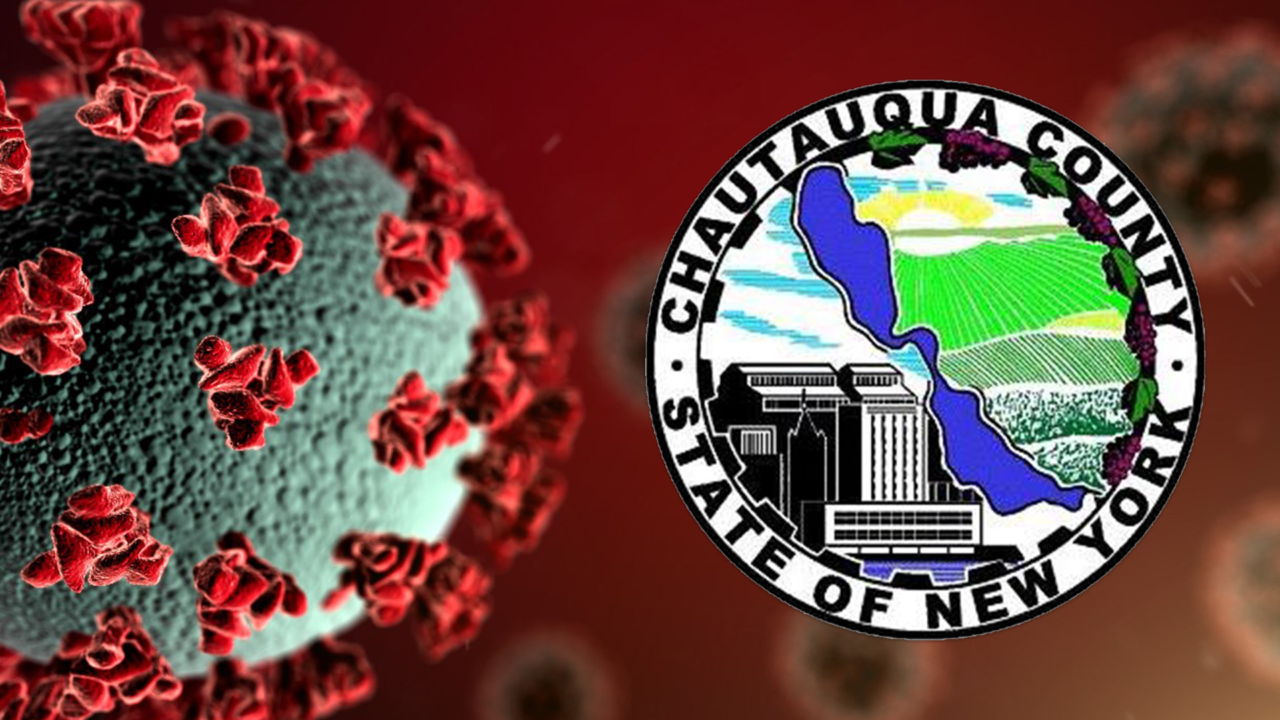 MAYVILLE – Chautauqua County officials have reported 65 new positive COVID-19 cases from Saturday through Monday.
Officials said 26 cases were reported on Saturday, 21 on Sunday, and 18 on Monday.
Over the three day period, the City of Jamestown reported the highest number of new cases with 21 positive cases.
Fredonia reported 14 new cases, seven in Bemus Point, four cases in Dunkirk, two cases in Silver Creek, South Dayton, Ashville, Westfield, and Frewsburg.
There is also one case each in Irving, Cassadaga, Forestville, Clymer, Ripley, Sinclairville, Brocton, Panama, and Dewittville.
There are now 149 cases that remain active with 12 people hospitalized in the county.
To date, there have been 1,510 confirmed cases, 1,345 recoveries, and 16 deaths.