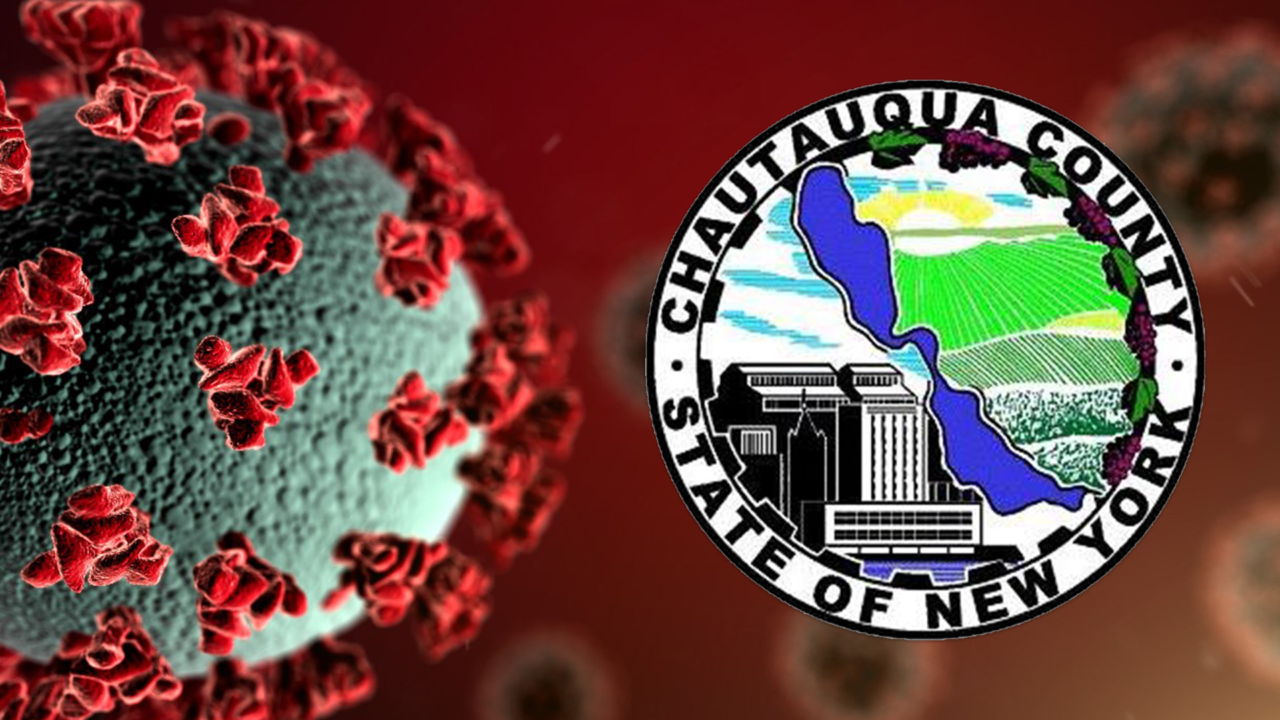 MAYVILLE – Chautauqua County's Public Health Director says the decline in COVID-19 infection rates last week is attributed to several key factors.
Public Health Director Christine Schuyler tells WNY News Now the positive trend is, in part, because of the passing of the holiday surge.
"It's a reflection of getting through the holiday surge," Schuyler said.
By not having large gatherings, the numbers decline, she noted, adding they Super Bowl could also push a slight surge.
With schools going on break and people travelling and then not isolating, there could be another bump in infections, Schuyler stressed.
Anyone who travels out of the state will be required to isolate for 10 days upon returning, she said.
"If we see a lot of people travel and not abide by that, we could see a lot of cases," Schuyler said.
Another part of seeing declining numbers is that most county residents are serious about taking precautions to avoid spread of the virus, she said.
"I feel the residents of our county have taken this seriously," Schuyler said. "The vast majority are being smart and they're being cautious. I think people have seen how very, very sick some people can get with COVID-19, and how many people have died, and I think that is scary, especially for our elderly population and people with underlying conditions."
With Gov. Andrew Cuomo embroiled in a growing scandal about the number of nursing home deaths in the state, Schuyler said nursing homes have been reporting accurate numbers from the beginning.
Death certificates are issued by the place a person dies, whether in a nursing home or at a hospital. She explained that someone living in a nursing home, but dying in the hospital would receive a certificate showing the residence as the nursing home, but the place of death as the hospital.
Nursing homes can register death certificates in cases of natural causes or non-coroner cases, she said.
"The data is out there. The number is out there. I don't feel it's fair to say nursing homes haven't reported all their deaths, because they do," Schuyler said. "It's just a matter of being able to go through all those numbers."
It was evident to local health officials, she said, that "at the local level many of the facilities were able to keep the virus at bay for a long time."
She noted that the major issue at nursing homes is that the population is older and frailer.
Another vulnerable population, Schuyler noted, are those with developmental disabilities.
Those with developmentally disabled issues, were in the highest priority for vaccination, Schuyler said. Local health officials recognized the importance of working directly with the agencies serving the disabled population.
"There have been many of the residences for those with developmental disabilities that have been hit quite hard," Schuyler said. "It has been difficult for a variety of reasons. It is a more difficult population to try to have good corrective measures set."
The county Health Department took it upon itself to locally prioritize that population and work directly with care providers, she noted.
Asked about vaccination identifications, Schuyler said she does not know what the state's intentions are.
"I don't know where the state will go with utilizing, you're vaccine status," she said.
"When you get vaccinated for anything, you receive a card."
"We have been told that those who have been fully vaccinated will not have to quarantine," she said.
She said the state is developing guidelines, but "the announcement was made before the guidance was developed," Schuyler said.