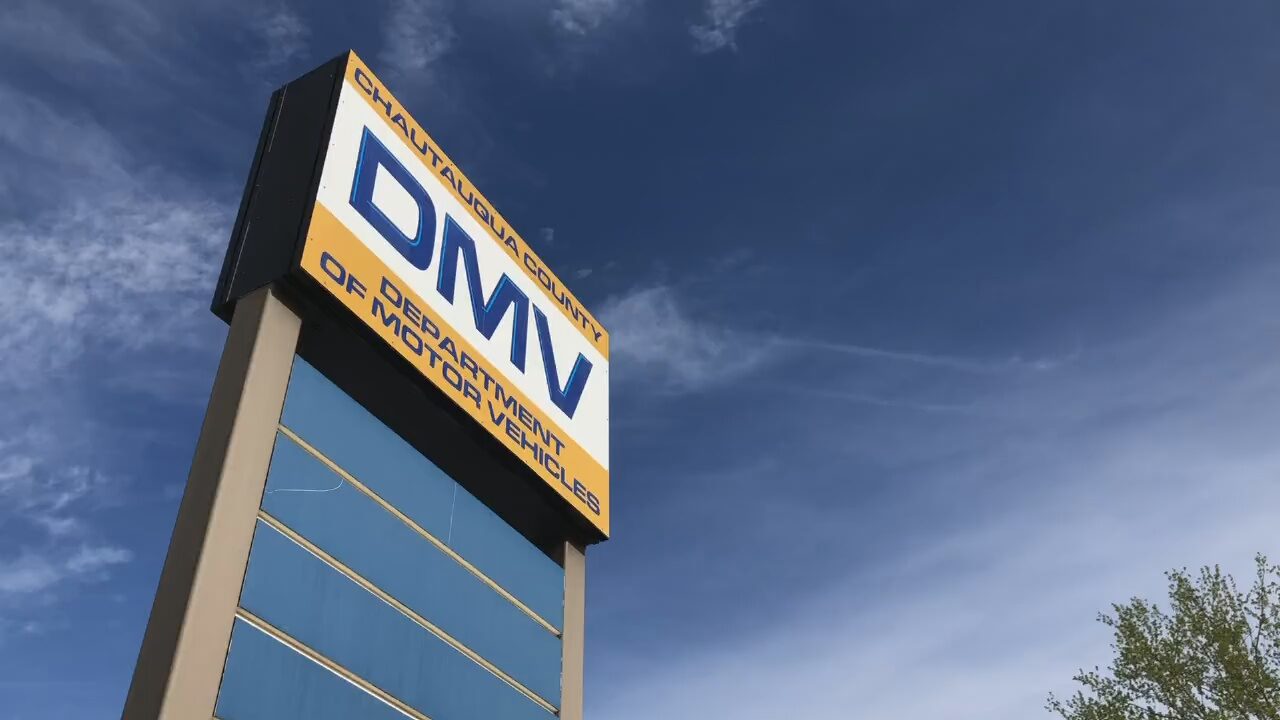 JAMESTOWN – Later this month Department of Motor Vehicle offices in Chautauqua County will offer walk-in service for all transactions again.
County Clerk Larry Barmore says starting on Monday, May 17 people requiring permit or CDL testing will no longer have to make an appointment.
The following rules will be in effect at all offices:
All persons will wait outside of the office until instructed to enter
All persons will social distance and wear a mask at all times
Only the person making the transaction is allowed in the building
NO CHILDREN are allowed in the building other than for permit testing
A parent may accompany a child taking a permit test as required by NYS
Dealers may bring a maximum of three transactions needing plates
Dealer transactions not needing plates will be left in the drop box
The clerks says many people liked the appointment system, so one representative at each office will be available to take appointments for any transaction.
The appointment system will be ready for use sometime on Friday, May 14.
Appointments can be made on the Chautauqua County DMV website.
At this time, we are only serving Chautauqua County residents. As soon as officials are caught up on their workload, and the COVID numbers get a little lower, Barmore says officers will open to people from other areas.