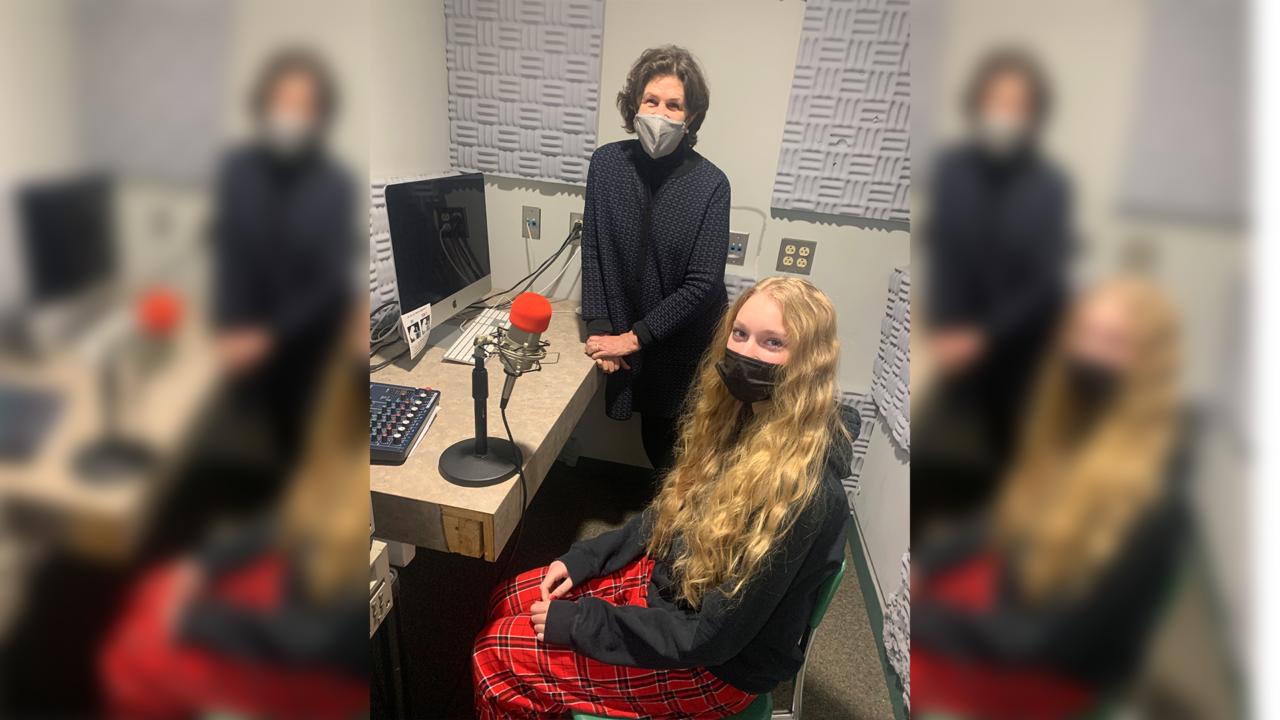 JAMESTOWN – A Jamestown High School sophomore recently won first place in the local Veterans of Foreign Wars "Voice of Democracy" speech contest, which asked the question "America: Where do we go from here?"
Reiley Kolstee, a student in Barbi Price's College-Level Public Speaking class, was selected as the winner of the contest, with students Ruby Schneider, Siena DeAngelo, and Julia Smith placing as runner-ups.
According to Mrs. Price, students wrote, recorded, and edited their speeches in the schools' recording lab with the help of Ed Tomassini. The speeches were then recorded onto CDs and sent to the local VFW for judging.
"In addition to developing public speaking skills, they learned more about how to create and edit a quality recording" said Mrs. Price.
Kolstee said the speech connected so much with her due to having family members who have served in the Military.
"It has made me value the sacrifices they made and appreciate the life I have today because of their service. It was interesting to think about the future of America and the direction we should go. The experience has impacted me greatly on an educational and personal level" said Kolstee.
Kolstee further stated the Public Speaking course has showed her the importance of having good writing skills and using those choice of words to have an impact.
"I would like to thank the VFW veterans for their service to our country and for the opportunity to participate in the "Voice of Democracy" contest" said Kolstee
Kolstee's speech will next be judged at the District VFW level.