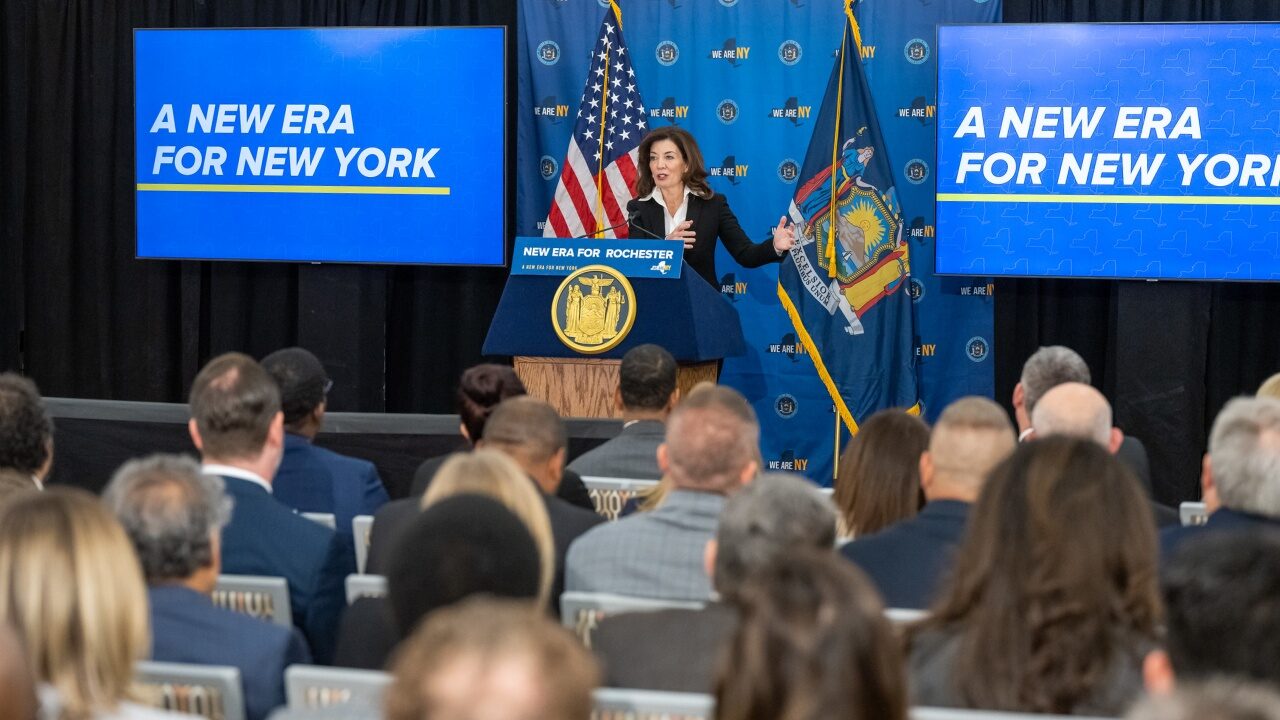 ROCHESTER, NY – The Finger Lakes region of New York is slated to receive $172.5 million of state funding as part of the state's 2023 budget proposal.
Governor Kathy Hochul announced the news at Monroe Community College in Rochester on Monday.
She outlined several state investments, calling it a "New era" for the City of Rochester.
Some of the announcements include: $100 million toward the Inner Loop North project, $42.5 million toward the Seneca Park Zoo and additional $10 million for upgrades to Frontier Field.
Her administration also previously committed $6 million in proposed funding to help the Rochester High Falls State Park project.
Hochul also announced new concept plans and launched a public input phase for feedback.
Furthermore, the state plans to invest $31 billion into education and $10 billion for the healthcare workforce.