App users, tap here to watch video report.
DUNKIRK – A Dodge Durango allegedly stolen by two Buffalo area residents has been recovered.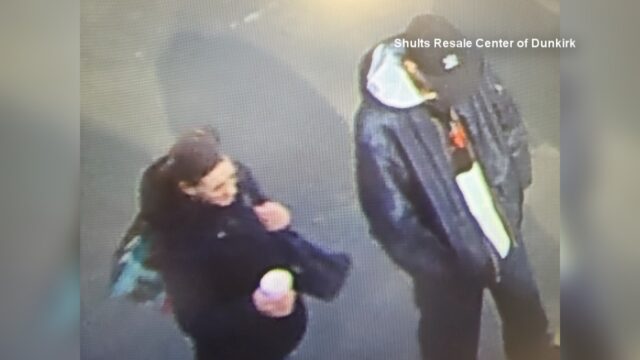 Shults Resale Center of Dunkirk first reported the vehicle missing on Tuesday around noon when two people did not return and ignored the dealership's calls.
In a post on social media, management posted security camera images of the pair: identified as John Slomka, and his girlfriend Tina Both.
Since then, the vehicle was located however police have yet to locate the pair.
Anyone with information on their whereabouts are asked to contact police.