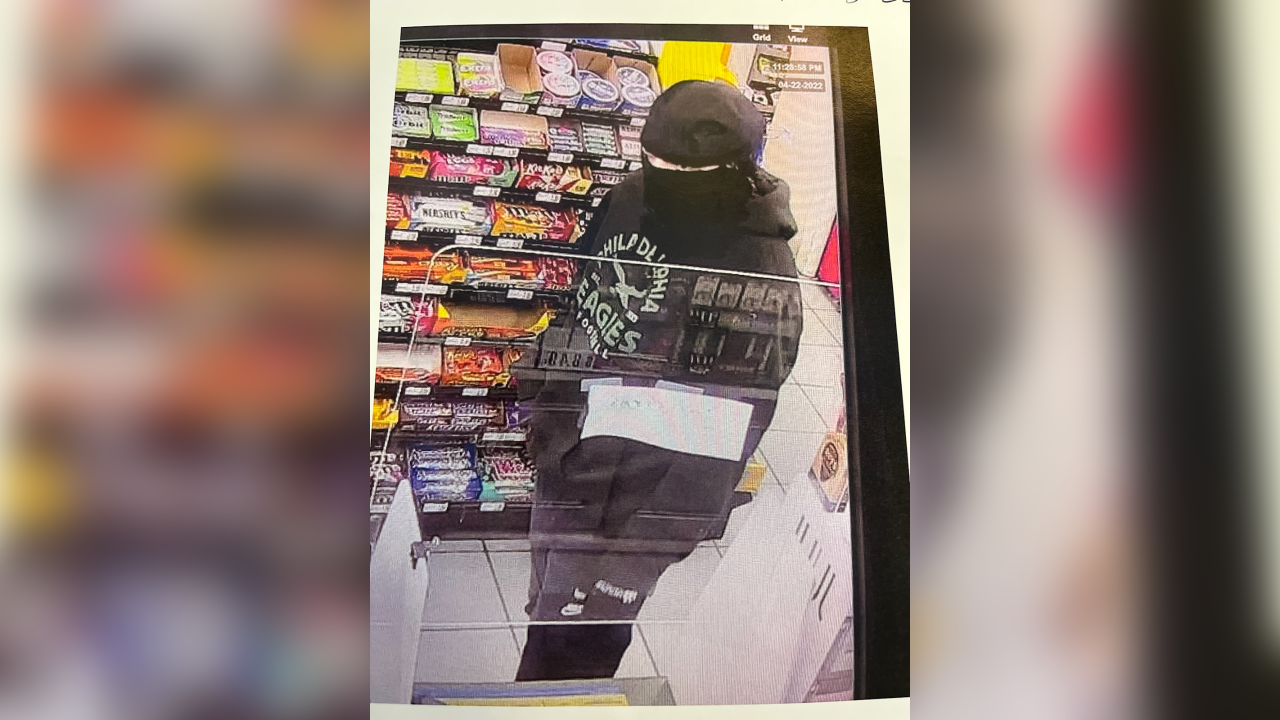 UPDATE @ 1:10 PM:
JAMESTOWN – Police have made an arrest in the Strong-Arm Robbery of a Kwik Fill Convenience Store in Jamestown.  
Officers with Jamestown Police say Kyle R. Senear, 27, of Jamestown, is in custody and is being charged with Robbery in the 2nd Degree. 
Jamestown Police say they also recovered the Cash Register that was taken from the robbery. 
Senear is currently on New York State Parole and is also facing a Parole Violation pending follow up by NYS Parole.  
He is currently in the Jamestown City Jail and is awaiting arraignment.
Officers say the quick arrest is being credited to multiple tips being given to investigators from citizens who recognized the suspect from his clothing shown in the surveillance photo released by Police earlier this morning.  
ORIGINAL @ 8:40 AM:
JAMESTOWN – Police are asking for the public's help in identifying a man who held-up a local Kwik Fill store overnight. 
Jamestown Police were called to the Kwik Fill at 342 Forest Ave at 11:28 p.m. Friday night for a reported strong-arm robbery. 
Responding officers were advised that the suspect, who is believed to be a male, entered the store and demanded cash from the register.  
The man, police said, punched the clerk in the face and took the register from the store, fleeing east towards Superior Street.  
The employee was treated at the scene by Jamestown Fire Personnel.  
Anyone with information on this robbery is asked to contact the Jamestown Police Department at (716) 483-7537 or via Anonymous Tip at (716) 483-TIPS (8477). All calls and tips are kept confidential.