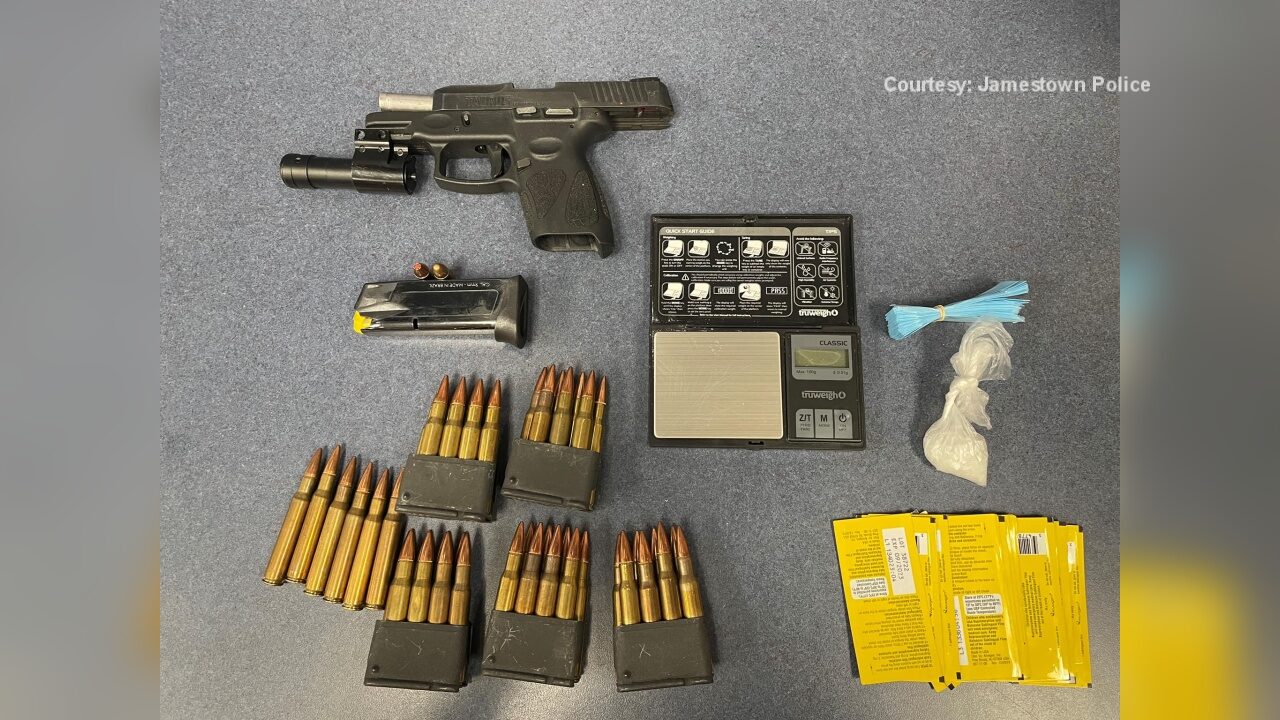 JAMESTOWN – A dozen people were arrested on Wednesday in two seperate drug raids on Jamestown's southside.
Jamestown Police's Metro Drug Task Force and Chautauqua County Sheriff Narcotics Investigators simultaneously executed search warrants at 47 Charles Street and 15 Cowden Place.
Inside the Charles Street address, investigators allegedly recovered money, fentanyl, methamphetamine, scales, packaging materials, and a loaded 9mm reportedly stolen from Texas.
Meanwhile at the Cowden Place house, a search of the residence also allegedly revealed illicit drugs and evidence of drug trafficking. 
Among those arrested include: Anthony Cunningham, who face the most charges of the bunch. 
Sandra Pavlock, Robin Hadley, Jamie Perrin, Darryl Sanders, Delvin Speed, Todd Dellahoy and Dontrel Buchanan, Camille Lopez, Patricia Curry, Mary Philbrick, Lawrence Gary Jr. were all also charged.