App users tap here to watch video report.
KIANTONE, NY (WNY News Now) – Two people were airlifted to regional medical centers following a motorcycle accident in southern Chautauqua County on Wednesday.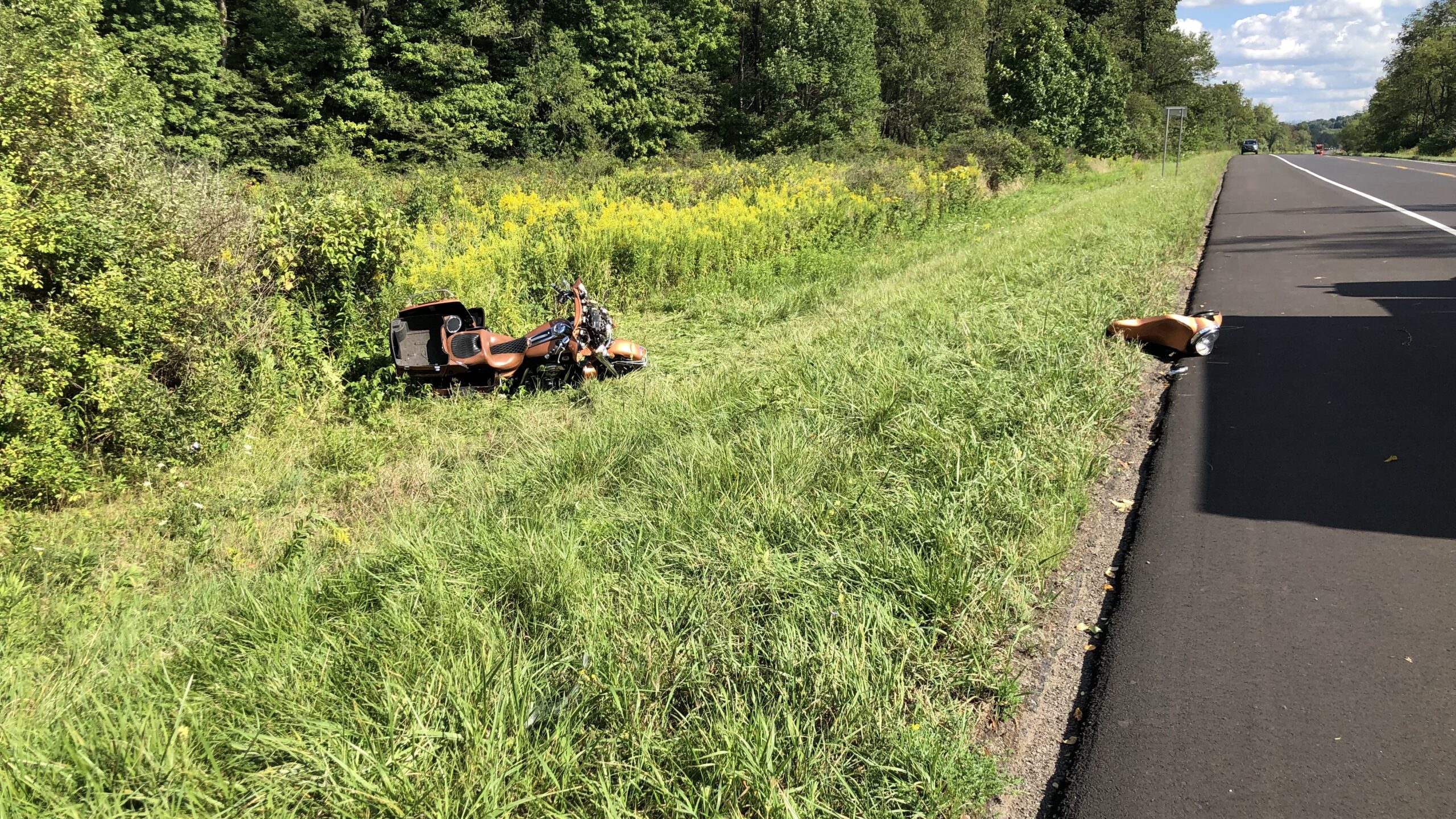 New York State Troopers on scene tell WNY News Now a male operator and his female passenger were traveling southbound on Route 62 around the 3 o'clock hour when the single-vehicle accident occurred.
Two separate medical helicopters were summoned to the scene to transport the duo.
Police did not have an immediate medical conditions on the victims as of publication.
A preliminary investigation found that the riders lost control of the bike moments before crashing it alongside the roadway.
An inquiry to determine the specific reason why the bike crashed remains ongoing.
Route 62 has reopened to traffic. The roadway was closed for around an hour while scene were on scene.