App users, tap here to watch video report.
FORESTVILLE, NY (WNY News Now) – The driver of a vehicle involved in a fiery Forestville crash was hospitalized following the single-vehicle accident on Sunday.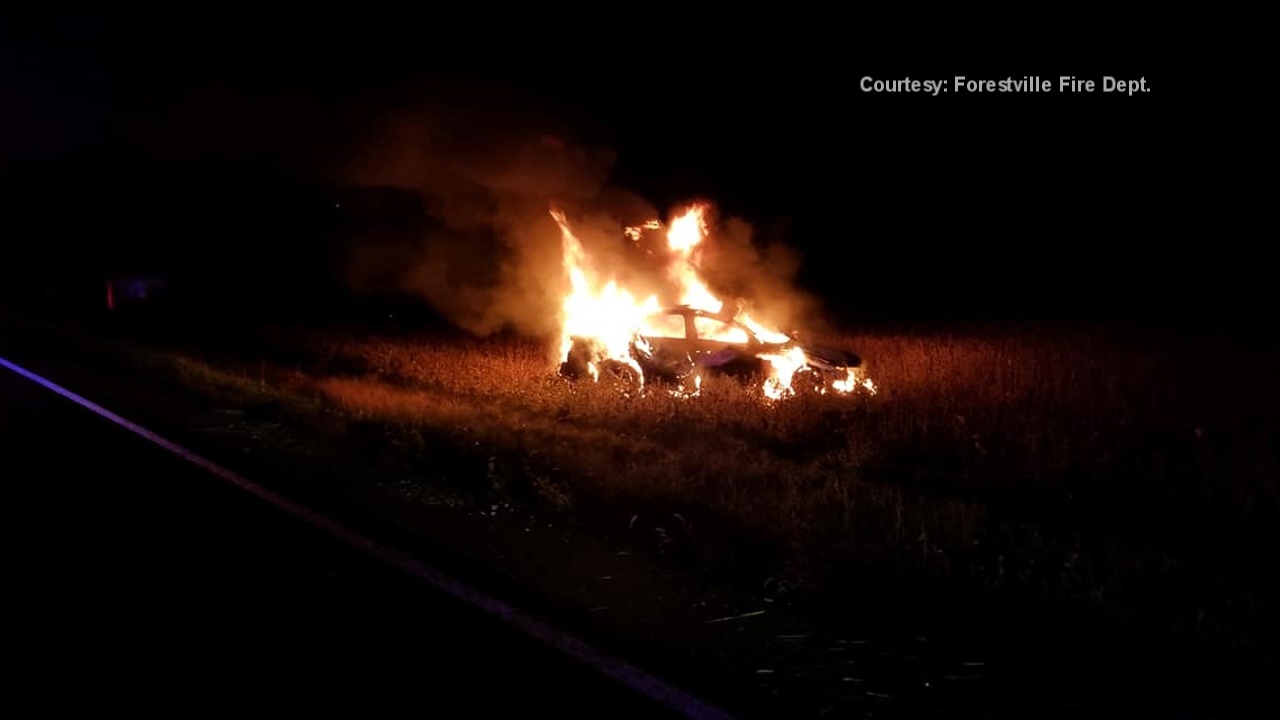 Just after 2 a.m. the Forestville Fire Department was dispatched to a motor vehicle accident with fire on Route 83 near Miller Road.
The vehicle was fully engulfed by flames before crews arrived.
The driver, which was able to get out of the car on their own, was treated on scene before being taken to the hospital.