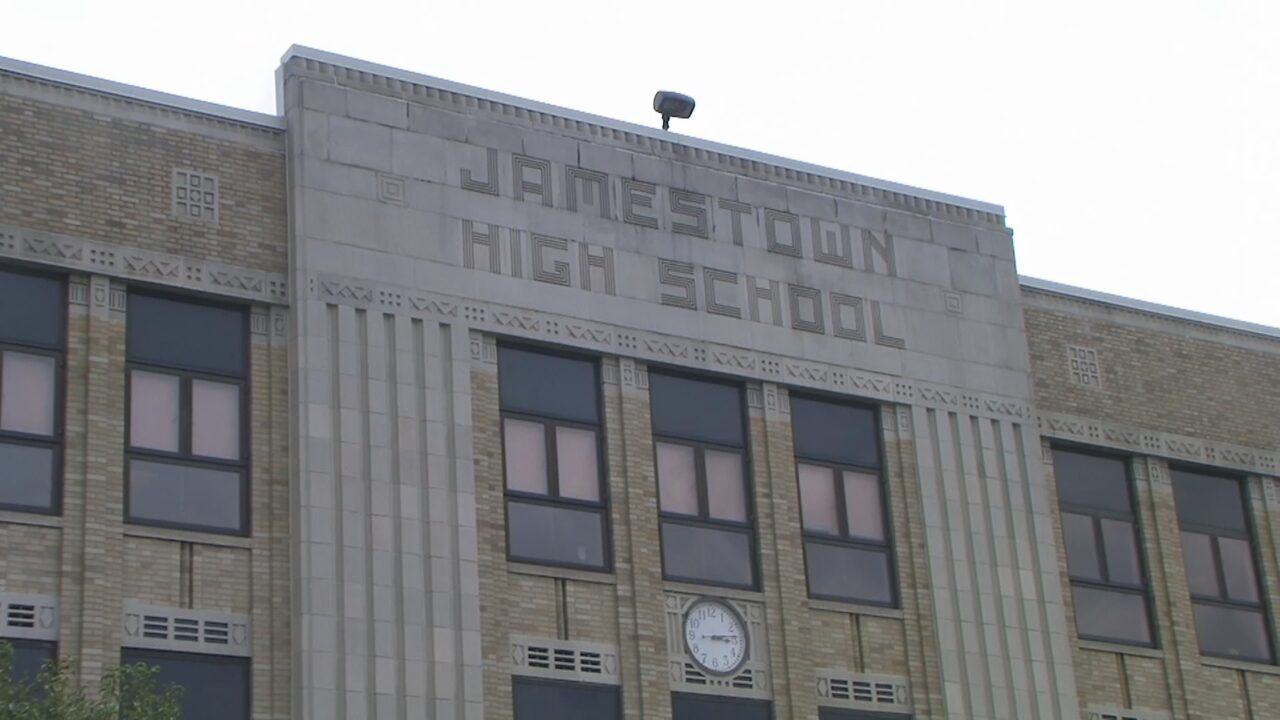 JAMESTOWN, NY (WNY News Now) – The Jamestown Board of Education approved the creation of a Unified Bowling team, and the return of the Varsity Football Cheerleading team during their Tuesday night meeting.
Superintendent Dr. Kevin Whitaker told us that he has seen support from over a dozen students to have the Varsity Cheerleading team return.
"The Cheerleading idea came back from kids," explained Dr. Whitaker. "They expressed their interest to our athletic director Ben Drake. They ascertained that there would be enough interest, and then we had some people who were interested in coaching it, so there it was.  
The Cheerleading team has been disbanded for many years at this point, with one board member commenting it will be a great sight to finally see the Jamestown Football team have the moral support from Cheerleaders.
The board also approved the creation of a unified bowling team.
"Unified sports are something that is created to help students with disabilities engage in the fun, comradery, teamwork of sports," said Dr. Whitaker. "And we started with Unified Basketball, and I can tell you from having gone to the games, it was as much a party and celebration as it was a sporting event. Music and families and dancing, and a little bit of basketball thrown in. The opportunity to have more kids experience the joy that I saw our athletes experience and numerous other schools as well is a great chance for kids to be involved and something we just have to do, engage our kids and have them experience the joy of that partnership and that fun."           
Dr. Whitaker believes that once the team is created they will be able to hold friendly competitions with other districts.