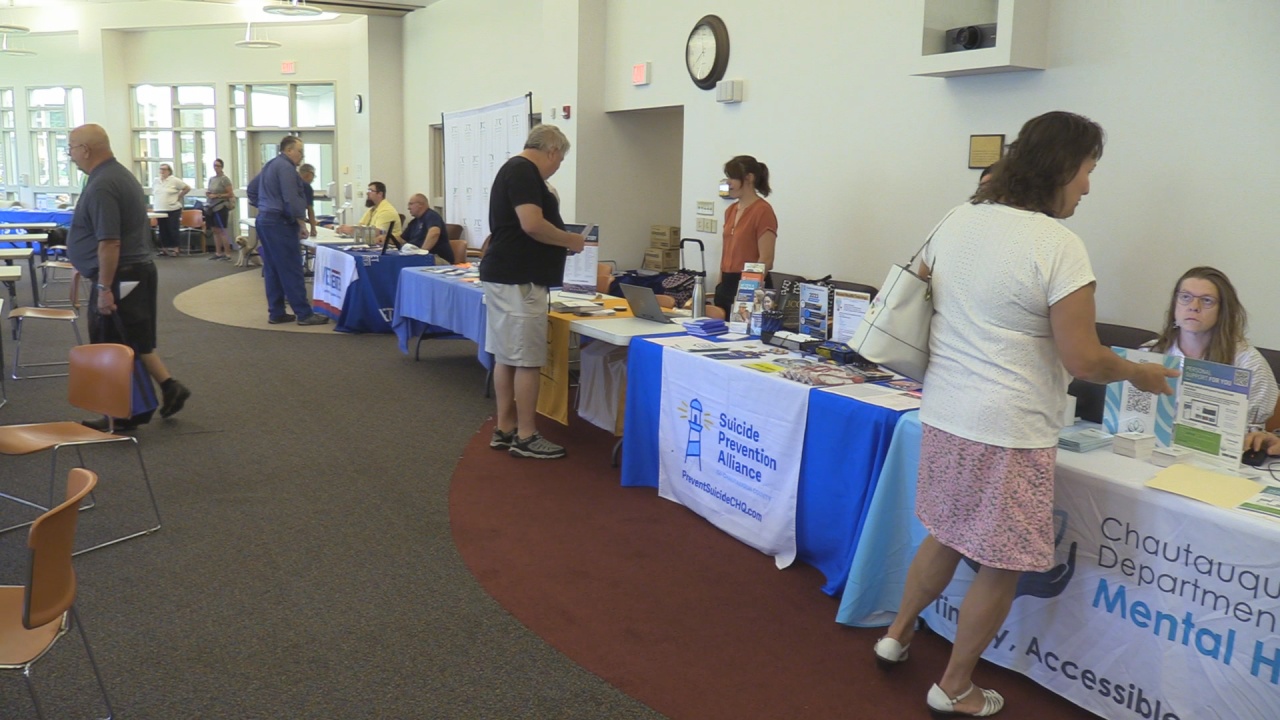 JAMESTOWN, NY (WNY News Now) – Veterans were able to meet with multiple care and service providers in Chautauqua County Wednesday, learning what options are available. 
We spoke to Cindy Reidy with Chautauqua County DWYER, a peer to peer veterans assistance program, who tells us that Veterans can find multiple services locally.
"Chautauqua County has a abundance of wonderful agencies to help when somebody needs something," explained Reidy. "And not always because there's a problem, but we just have a lot of really great services in our area, so we have a coffee hour on Monday morning and I always invite providers to come and share, because we average around 50 Vets come every Monday morning. It's a great place to come and tell what you have available in the community."       
We also heard from Chautauqua County Veterans who swear by the DWYER program.
"There are many Veteran services that are available," stated Don Armstrong, a Chautauqua County Veteran. "A lot of Veterans don't take advantage of these services. The DWYER group is one of the groups, and the Veterans Services, all you have to do is look. If you contact the County they'll help you, and if you just ask anybody about DWYER they can help you get into the services you need.  
One aspect of multiple Veterans' lives is the toll of mental health. Here in Chautauqua County, the Director of Mental Hygiene and a Veteran himself, Carmelo Hernandez, says the Chautauqua County Department of Mental Hygiene is there to help.
"When we look at wellness as a social worker as a therapist, we look at it from a mental health perspective but a realistic perspective, which is the entire person," explained Hernandez. And seeing an event like this, a lot of services that are available in the Veteran community, and I can't complain because it's for my generation the OIF OEF, but the one thing that we do as veterans as we know is that we don't leave nobody behind. So it's very important to treat every Veteran."       
In the end, service providers want to inform all local veterans that there is a place to be heard, and help is out there.