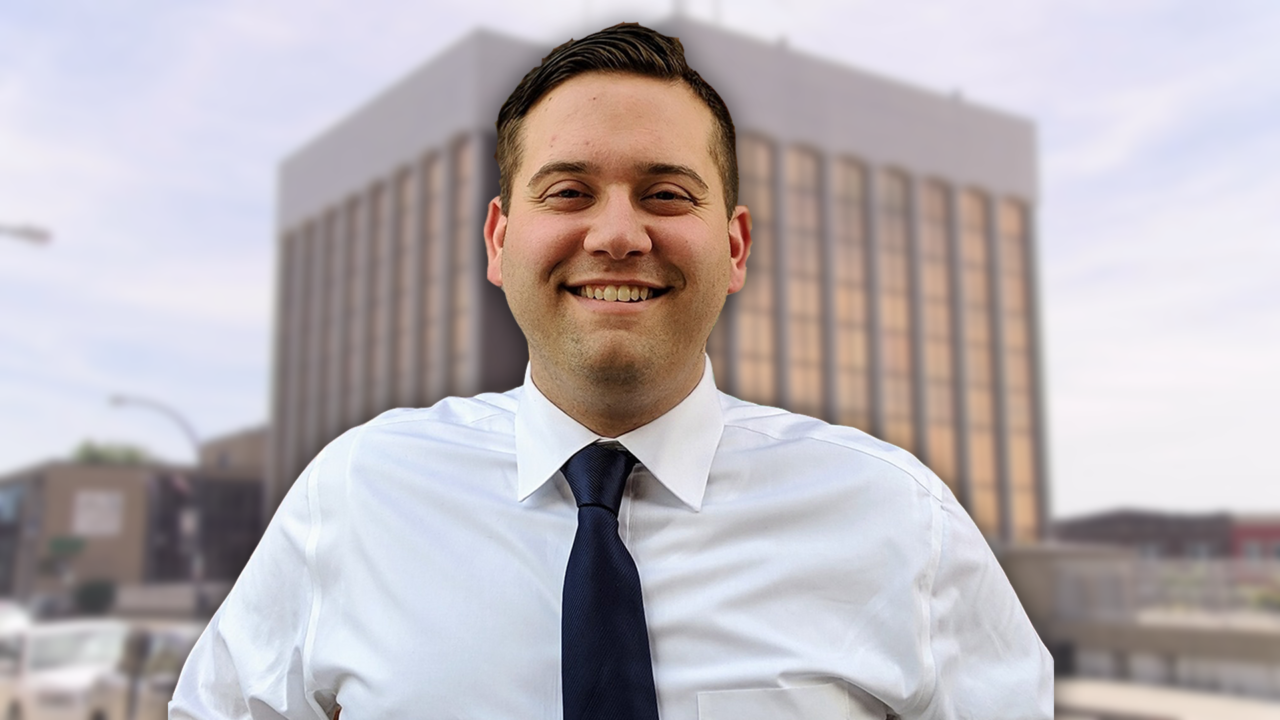 JAMESTOWN, NY (WNY News Now) – Jamestown City Mayor Eddie Sundquist is getting ready for the upcoming election and is excited for the city's future.
Mayor Sundquist spoke with us at WNY News Now to outline the city's biggest challenges and how he plans to combat them if he is re-elected. 
"I'm very excited to be going into the campaign season for my re-election for mayor of the City of Jamestown. It has been a phenomenal four years and I'm feeling really great about it. We've been knocking on doors, we've been talking to voters, we've started hosting community meetings, this is what it's about. Being mayor is about talking to people and responding to people's needs and I've just been very excited about being able to do that," said the mayor.
Mayor Sundquist broke down what he believes to be the biggest issue the city is facing, and how he plans to help.
"I think the biggest issue right now is housing in the City of Jamestown. We're excited to be able to release the vision for the next four years, we're calling it 'Better Housing for All', and it's the idea that no matter where you are in the City of Jamestown, you deserve good housing. Whether that's quality housing or whether that's a place to call home, that is the most important. We're very focused, I'm laser focused on my re-election campaign to talk about how we really need to be fighting blight on our streets, we need to provide better housing for all, and as part of all of that we need to continue to protect our community in the process," Sundquist said.
The mayor understands the importance of mental health, and is working to expand services to those who need them. 
"Mental health is a key component of it, we certainly need more social workers, more counselors, but as a nation we are also recognizing that there is a large need for those and not necessarily enough people that have those degrees and can handle those things, so we've been blessed to have not only M.H.A but Mental Hygiene, we've been working directly with Mental Hygiene and they have a mobile crisis unit which can provide services, so yes, as part of our expansion we want to work with those providers that are already giving those services and try to help expand those services and meet the needs of people in the city," Mayor Sundquist explained. 
Another issue the city faces is drug use, but the mayor believes by fighting the housing crisis he can alleviate the drug epidemic.
"Drugs are a huge issue and we are working very hard with our police department in combination with many other agencies. We have a metro drug task force that has been getting drugs off of our streets. It's been a huge issue, and there is not only mental hygiene and mental support needed, but I think a lot of this stems back to what we were talking about in the beginning which is housing. We want to make sure that people have adequate and safe housing to take care of their most basic needs. What we are seeing is individuals that are addicted to drugs or drugs that have wrecked families and a lot of it stems from having safe and supportive housing," said the mayor.
In the end, Mayor Sundquist is feeling good about his time as mayor and optimistic about what the future holds. 
"Oh my gosh! The next four years, you know, it's been a crazy four years already as mayor. We started off with 2020 with COVID and there has been one thing after the next, but I'm always excited to represent the city that I love, the city that I grew up in, to be able to put Jamestown on the map. It's something that I've tried to do, it's been difficult to do the first couple of years with the pandemic, but it is something, we are starting to receive national attention for the work we're doing here in the City of Jamestown," said Sundquist.