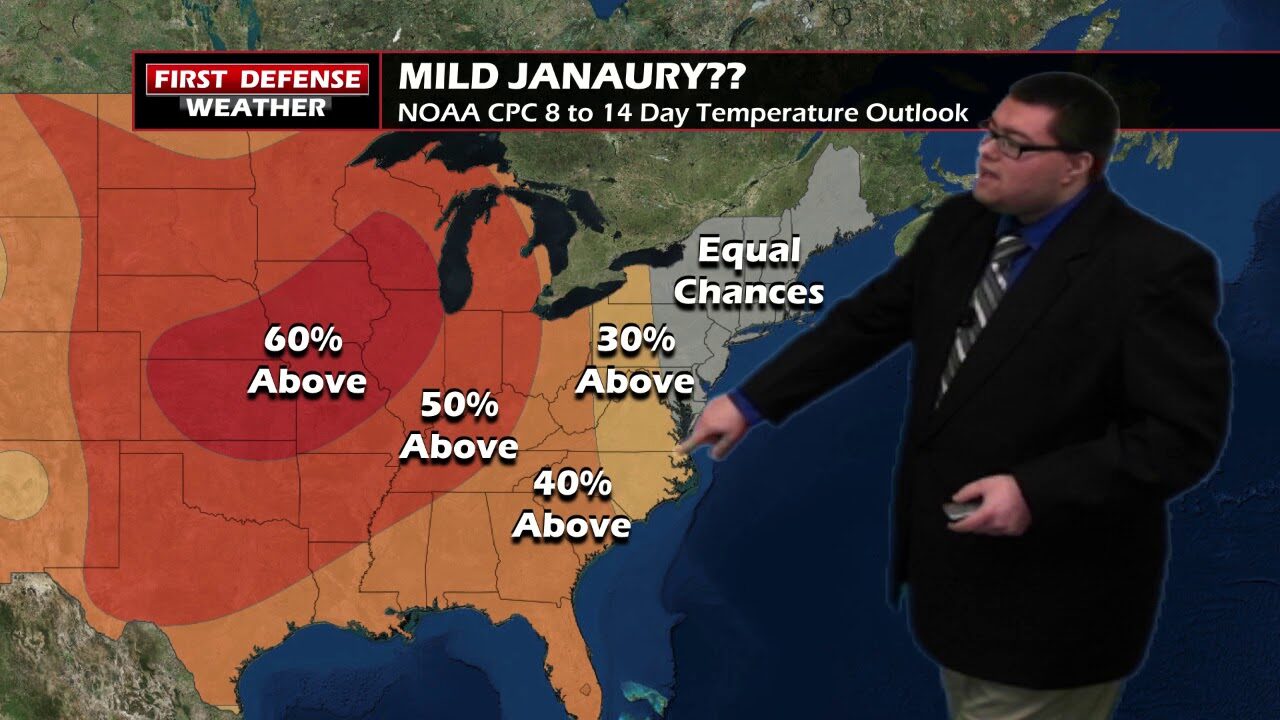 JAMESTOWN – Clouds are hanging tough across the region so no rays of sunshine are likely today. However, some some makes its way back into the picture.
A weak frontal boundary will move its way through Western New York tonight, bringing the chance for some snow showers through the overnight.
Totals here are not looking all that impressive. Most spots should be under half an inch with the better chances for an inch along the highest hills of the Southern Tier, according to the in-house computer model.
Snow showers will continue into early Thursday, tapering off Thursday afternoon, leading to mostly cloudy to complete overcast skies once again.
A turnaround comes our way Friday when southernly High pressure builds in, clearing out the clouds and bringing temperatures back into the 40s for the weekend.
Another system approaching from the west will trigger a few rain and snow showers Monday, changing to complete rain for Tuesday of next week as temps continue to steer slightly above average.
WNYNewsNow is a proud Ambassador for the NOAA Weather-Ready Nation program.