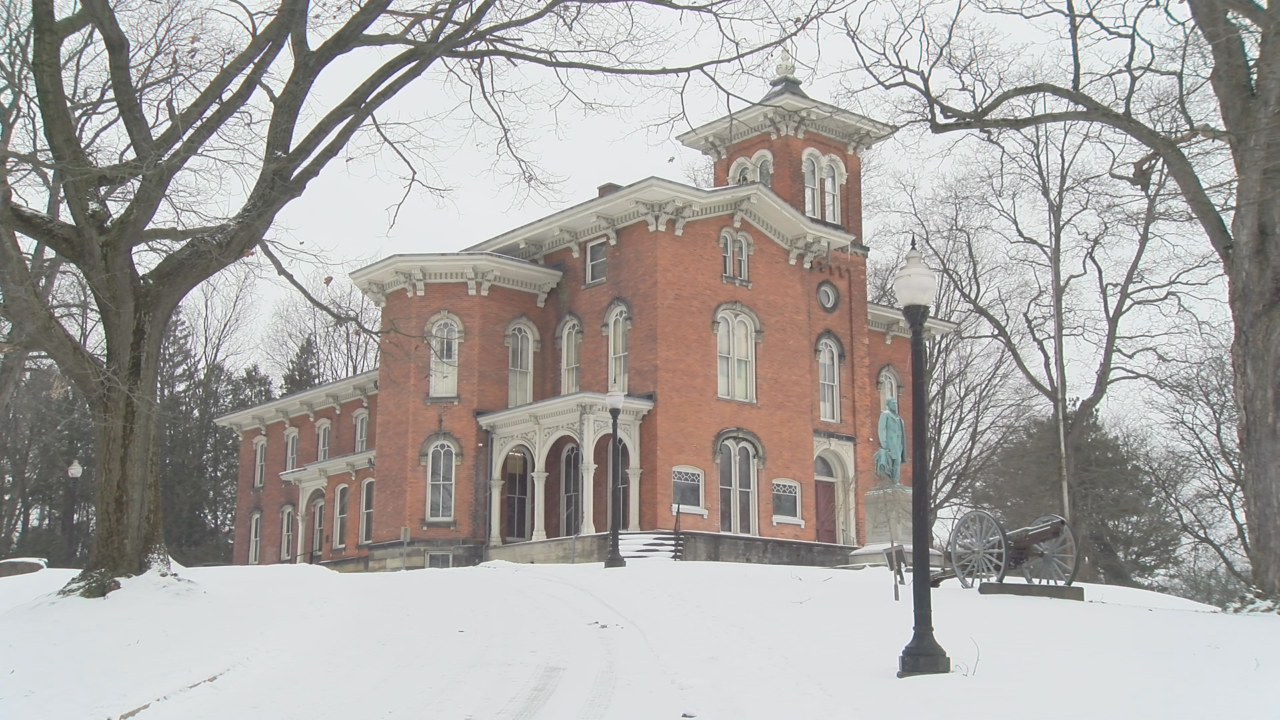 JAMESTOWN – Officials at the Fenton History Center are anticipating a large turnout to 'Doors Open Jamestown', a day where attractions in the Jamestown area offer free admission to recognize programs and exhibits.
In an exclusive preview with WNYNewsNow, Noah Goodling, Fenton History Center's Executive Director, said in past years the center was packed with those interested in learning more about area history.
"A lot of people walk into this museum and go, 'I had no idea we had this collection here, I had no idea we had this history here. I had no idea about the furniture factories, or that the Crescent Wrench was invented here, recliners were invited here.' You know all these cool things that come out of Jamestown and that Jamestown has to be proud of," said Goodling.
The Fenton History Center is named in honor of Reuban Fenton, a Frewsburg native and the 22nd Governor of New York State, who lived in the home with his family.
Goodling said the museum is set up to mimic the era Fenton lived in.
"We want to celebrate his life, his family, but really his legacy which is the growth and prosperity of this area so out of the policies that he helped put in place, out of the attention he helped bring to this area."
In addition to seeing how the Fentons lived, guests still have a chance to catch the museum's famous Christmas decor.
Another big part of Jamestown history lies in the furniture industry and how it helped shape the town.
At one point in time Jamestown was dubbed 'the Furniture Capital of the World.' One of Fenton's most popular exhibits, funded by the Community Foundation, explains just that.
"It was the industry that really built up the town," said Goodling. "We also look at the memorabilia and some of the design elements that came about as a result of the furniture industry."
Goodling said it is important to study history so that you can know where you came from but also where you might go.
"If you learn 20-years-ago something happened that was very similar to what is going on now, and they tried an approach at that point that you are considering now, you can look at that and say 'How did that work out for them, are there any factors now that are different?'"
For more on all that the center has to offer, Goodling invites guests to visit them on Sat., Jan. 19, 2019 from 10 a.m. to 4 p.m.
Goodling also reminds visitors that the center is open most of the year as well. In February they are hosting Trivia Night Wednesday at Shawbucks. Participants are invited to battle it out for cash prizes. More information can be obtained at www.fentonhistorycenter.org.