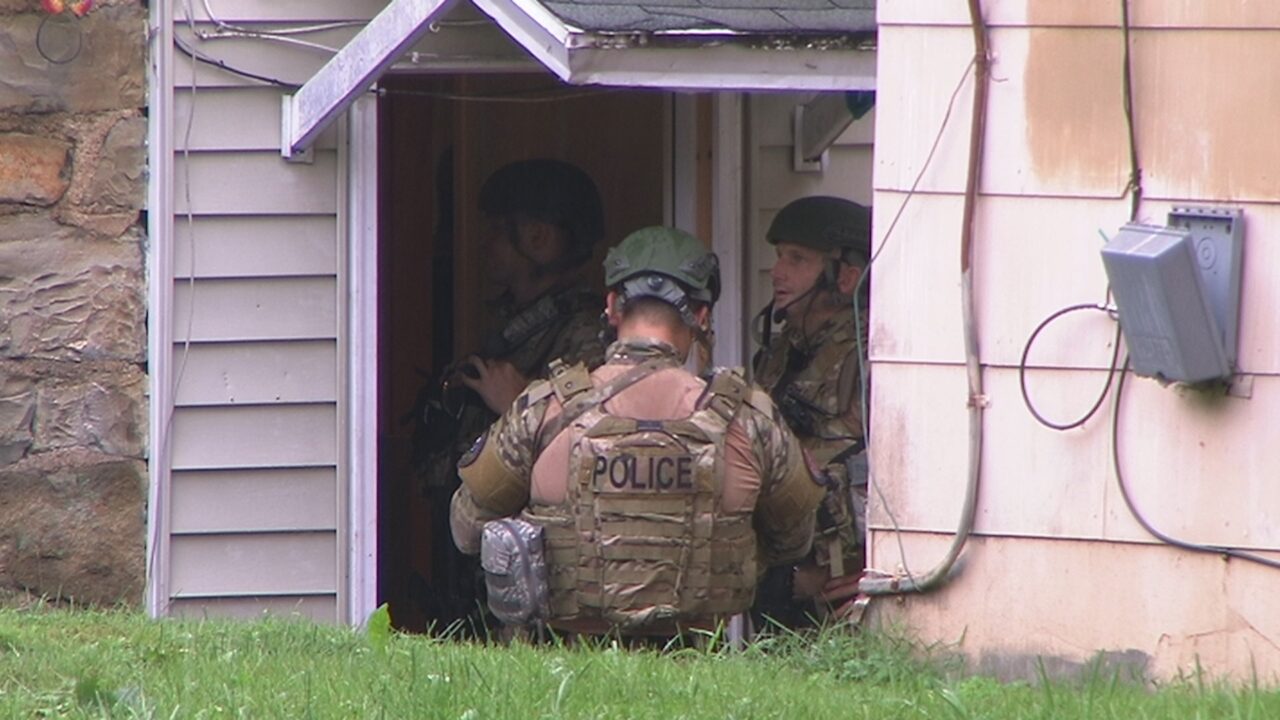 JAMESTOWN – "What's the benefit of having two drug task forces?"
Jamestown Police Chief Harry Snellings asked this very question during an interview with WNYNewsNow Friday morning. Snellings said that his department is focused on collaboration, rather than the combination, of the Jamestown Metro Drug Task Force and Southern Tier Regional Drug Task Force.
"I've made this very clear. The Jamestown Metro Drug Task Force is not going away," Snellings said. "The key word is collaboration. We've had a preliminary conversation based on the recommendations that was made by the CAER (Countywide Alliance For Enforcement and Rehabilitation ) report. That's a recommendation, there's nothing binding there. We've had conversations to determine what potentially that (collaboration) would look like."
"We are not going back to the previous model (combined task force). That just doesn't work for us. I truly believe there's no reason why two task forces can't co-exist, but we can get done better countywide working together."
The CAER report, coordinated by Tom Tarpley, stated a recommendation that the Southern Tier Regional Drug Task Force and Jamestown Metro Drug Task Force combine.
Here is the recommendation from the report verbatim:
"In a county this size having two drug task forces is not the most efficient or effective tool to conduct narcotic investigations. While law enforcement intelligence information relayed during the course of CAER Task Force meetings needs to remain confidential, it is abundantly clear that narcotics sales in Chautauqua County do not confine themselves to city borders, and it is imperative that we have a single, unified narcotics task force consisting of local, state, and federal law enforcement agencies sharing information and working together to arrest drug dealers."
"Based on statistical information reviewed by CAER there are growing concerns about areas under the jurisdiction of the STRDTF including the City of Dunkirk and the Village of Fredonia. While a united group is our preference, if a single narcotics task force cannot be formed to serve the entire county, other measures will need to be implemented to address developing North County issues."
Snellings said, during the interview, that a single task force simply didn't work in the past.
"I think we've demonstrated that it (single task force) just didn't work here in the City (of Jamestown) for multiple reasons," Snellings said. "I've said this previously, the focus has to be in the two metro areas of Chautauqua County (Cities of Jamestown and Dunkirk). That's where the drugs are coming from, that's where they're flowing out of to the other parts of the county, and beyond."
Snellings, however, reiterated that his department is always willing to collaborate with outside jurisdictions.
"Anytime an investigation goes outside of our jurisdiction, we always work with our partners to come to a successful conclusion with the investigation."
The Jamestown Metro Drug Task Force and Southern Tier Regional Drug Task Force-Olean, on Wednesday, conducted a bust in Randolph, which resulted in the seizure of one-and-a-half pounds of methamphetamine (packaged), marijuana and drug paraphernalia.
Cattaraugus County Sheriff Road Patrol Captain Shawn Gregory told WNYNewsNow‌ Friday morning that authorities will be pursuing Federal charges in the case.