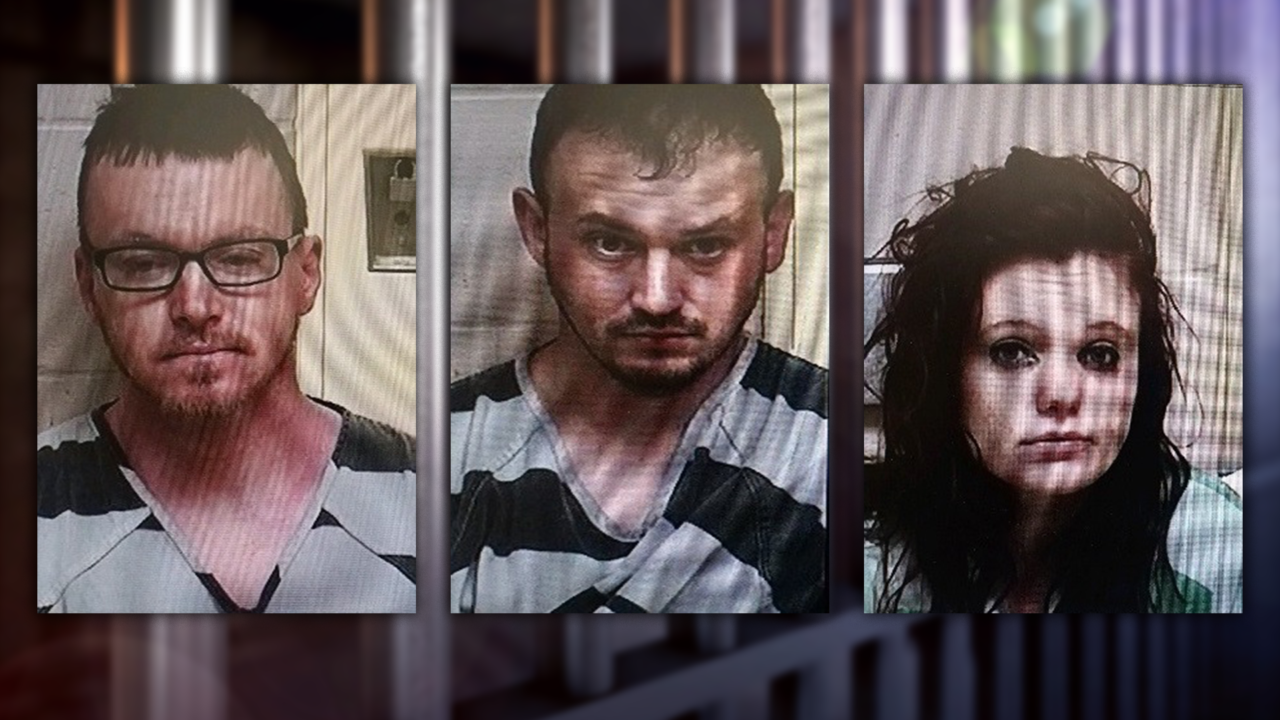 BUFFALO – The three people arrested in last Wednesday's major drug bust at 128 Main St. Front Apt. in East Randolph now face charges from the Federal Government.
The U.S. Attorney's Office announced Tuesday that Mark R. Maio, 34, and Brittany L. Dellahoy, 28, both of East Randolph, and Brandon Smith, 32, of Jamestown, are charged by criminal complaint with conspiracy to possess with intent to distribute, and to distribute, methamphetamine and cocaine, and maintaining a drug involved premises.
The charges carry a maximum penalty of 20 years in prison and a $1 million fine.
Assistant U.S. Attorney Joel L. Violanti, who is handling the case, stated that according to the complaint, since March 2018, the Jamestown Police Department Narcotics Unit has been investigating defendants Maio and Smith for distributing methamphetamine in and around Jamestown.
During the course of the investigation, the narcotics unit reportedly conducted controlled purchases of narcotics from Maio. Maio and Smith have been arrested by Jamestown Police on multiple occasions for violations of New York State Penal Law relating to the sale and possession of methamphetamine.
Last week, the Southern Tier Regional Drug Task Force executed a state search warrant at the Main Street residence of Maio and Dellahoy. During the search, Maio and defendant Smith were present in the residence. As officers executed the search, Smith attempted to leave but was detained.
Officers searched Smith and reportedly recovered quantities of crystal methamphetamine and marijuana. Maio and Dellahoy were also searched. Officers recovered crack cocaine and a large amount of cash from Maio.
During the search of the residence, officers reportedly recovered more marijuana and crystal methamphetamine, as well as a digital scale, and other drug packaging and paraphernalia.
The defendants made an initial appearance Tuesday before U.S. Magistrate Judge H. Kenneth Schroeder and are being held pending a detention hearing on Feb. 1, 2019.
The complaint is the result of an investigation by the Jamestown Police Department, under the direction of Chief Harry Snellings; the Southern Tier Regional Drug Task Force, under the direction of Cattaraugus County Sheriff Timothy Whitcomb; and the Drug Enforcement Administration, under the direction of Special Agent-in-Charge Ray Donovan, New York Field Division.