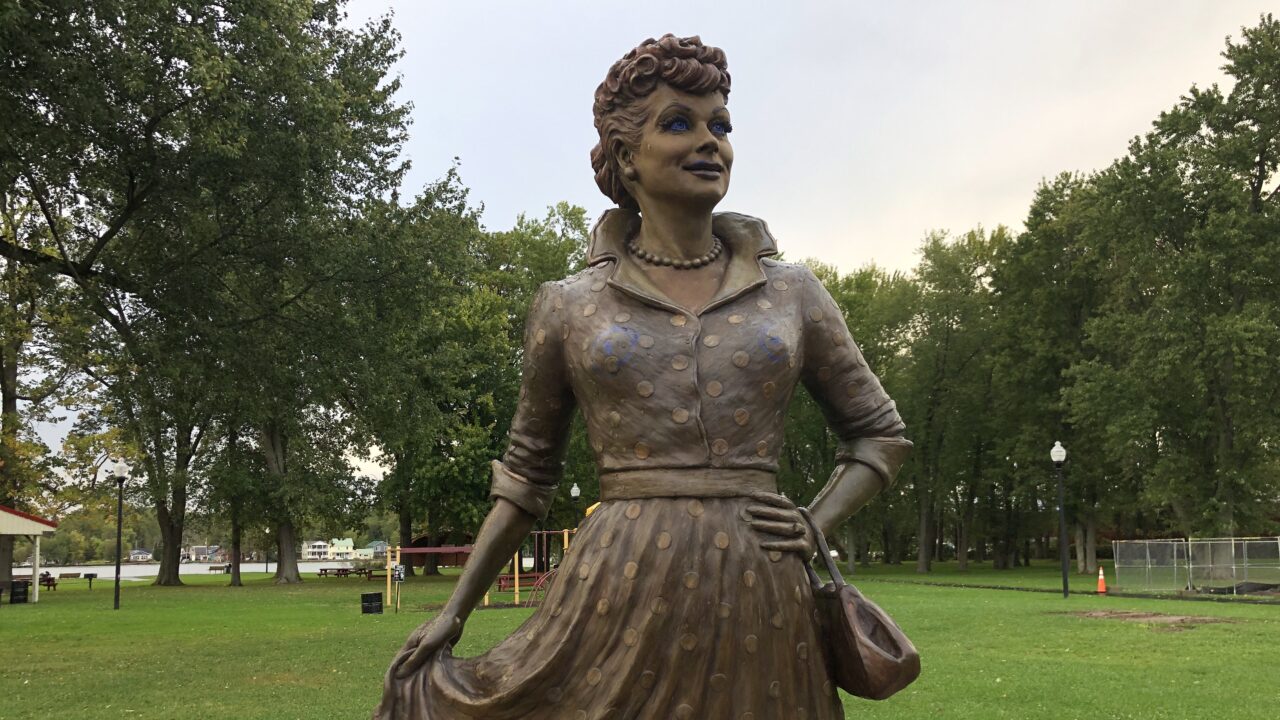 CELORON – Police have made an arrest in connection with the vandalism at Lucille Ball Memorial Park.
Town of Ellicott Police say they used security camera footage to identify Howard L. McAvoy, the alleged suspect.
Police said McAvoy allegedly damaged both Lucy statues and a bathroom facility.
"I think it's a blue marker of some sort," said Ellicott Police Chief William Ohnmeiss. "Hopefully that statue can be cleaned up without any permanent damage."
Both, "Scary Lucy" and the fairly new statue, unveiled by national renowned sculptor Carolyn Palmer in 2016, have been marked up by blue sharpie.
Palmer's sculpture has circles drawn around its breasts, the eyes are colored in and its lips are colored blue. "Scary Lucy," meanwhile, has two dots on its chest.
McAvoy is charged with second-degree criminal mischief.
Police said McAvoy was transported to the county jail to await centralized arraignment.