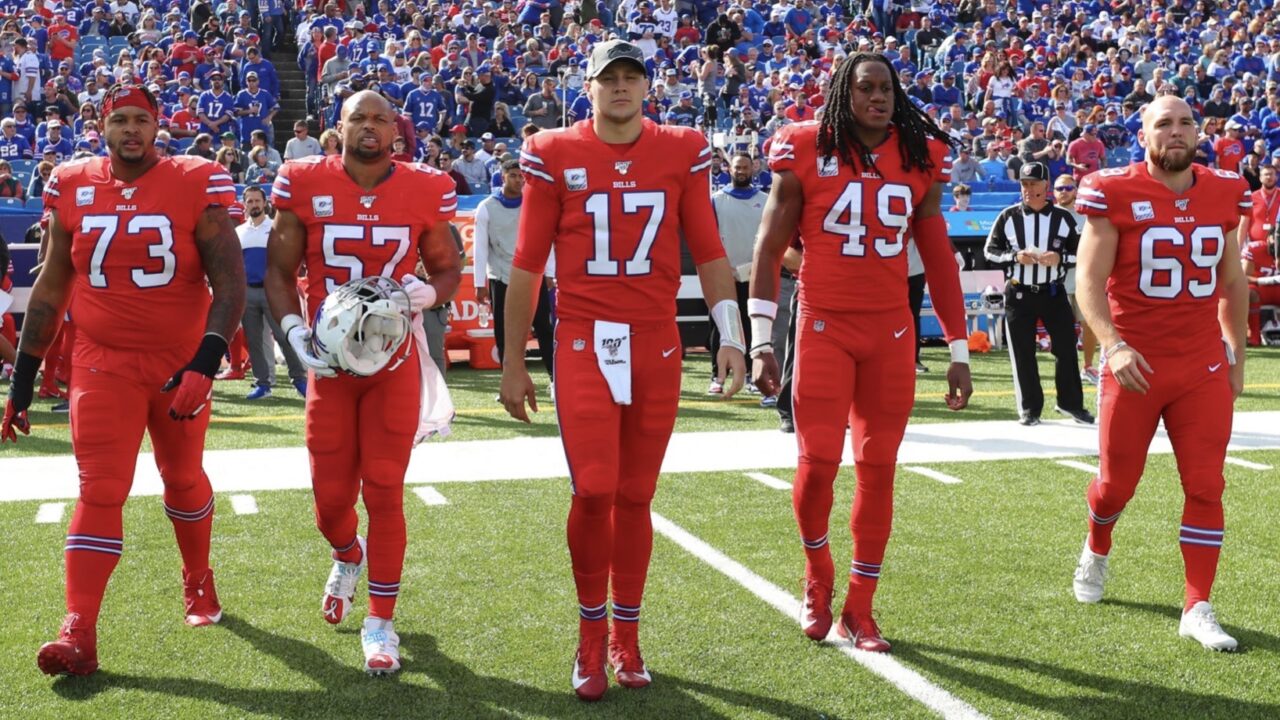 ORCHARD PARK – Shaking off a 14-9 halftime deficit, the Buffalo Bills used a 22-7 second half run to post a 31-21 victory over the Miami Dolphins, keeping Miami without a win this season and giving Buffalo their first 5-1 start since 2008. 
In a turnover free performance, Josh Allen tossed for 202 yards and a pair of touchdowns.
Frank Gore led Buffalo's rushing attack with 55 yards on 11 carries.
John Brown caught five passes for a game-high 83 yards and a touchdown which got the Bills back in the lead for good.
Cole Beasley caught Allen's other touchdown pass.
On the defensive side of the ball, Lorenzo Alexander led the way with 10 total tackles.
Jordan Poyer added nine total tackles, including two for a loss of yardage.
Tre'Davious White had five tackles and reeled in an interception.
For Bills special teams, Micah Hyde ended any hope of a Dolphins comeback by scoring on a 45-yard kickoff return on an onside kick attempt.
On Miami's end, ex-Bills QB Ryan Fitzpatrick threw for 282 yards, one touchdown and one interception, also adding a rushing touchdown.
Mark Walton ran for a game-high 66 yards.
DeVante Parker caught five passes for 55 yards and a touchdown.
Raekown McMillan led the Dolphins defense with six total tackles.
At 0-6, Miami will be on Monday Night Prime Time for their next game on Oct. 28, which will be a road game against the Pittsburgh Steelers on ESPN.
Buffalo will remain at home for their next game on Oct. 27, as they will host an inter-conference game vs. the Philadelphia Eagles at 1:00 on FOX.