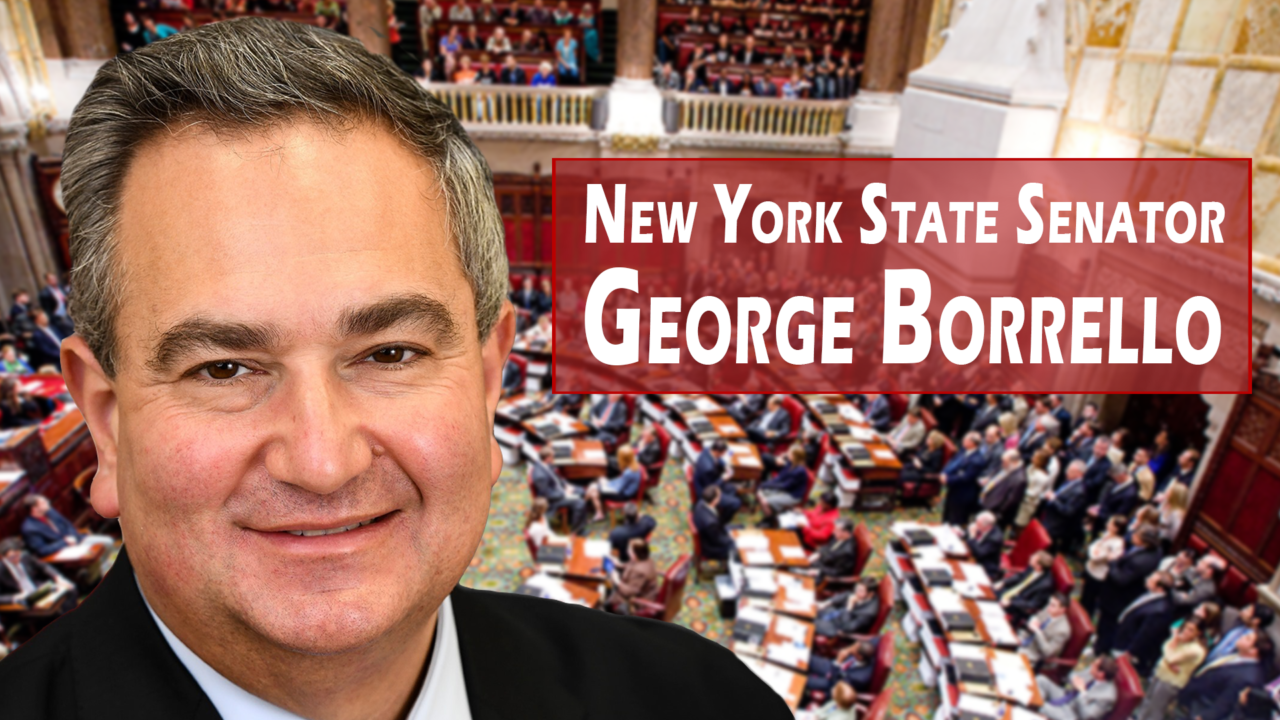 ALBANY – One of New York's newest State Senators says he has been working hard over the last few weeks to get acquainted with Albany politics.
State Senator George Borrello, in an interview with WNYNewsNow this week, explained that he has made several trips to Albany before the start of Wednesday's lawmaking session to network with his colleagues.
"I will do my best to work with those on the other side of the isle," said Borrello. "I believe, particularly the upstate New York members of Democrat conference are commonsense folk and we have a lot of common ground."
Furthermore, Borrello says he has already introduced his own legislation, the 'First Employee Tax Credit Plan' that would assist single-owner start-ups to expand their operations, and bring in their first employee.
"I already have co-sponsors including a same-as bill that will be introduced by Assemblyman Andy Goodell in the Assembly," explained Borrello. "I am hopeful that will be something that will get some traction early on."
The Senator says he also has co-sponsored several pieces of legislation including a bill that would ban industrial wind turbines in New York State and modify New York's Criminal Justice Reforms.
Borrello represents New York State's 57th Senate District that makes up Allegany, Cattaraugus, and Chautauqua Counties, as well as parts of Livingston County.