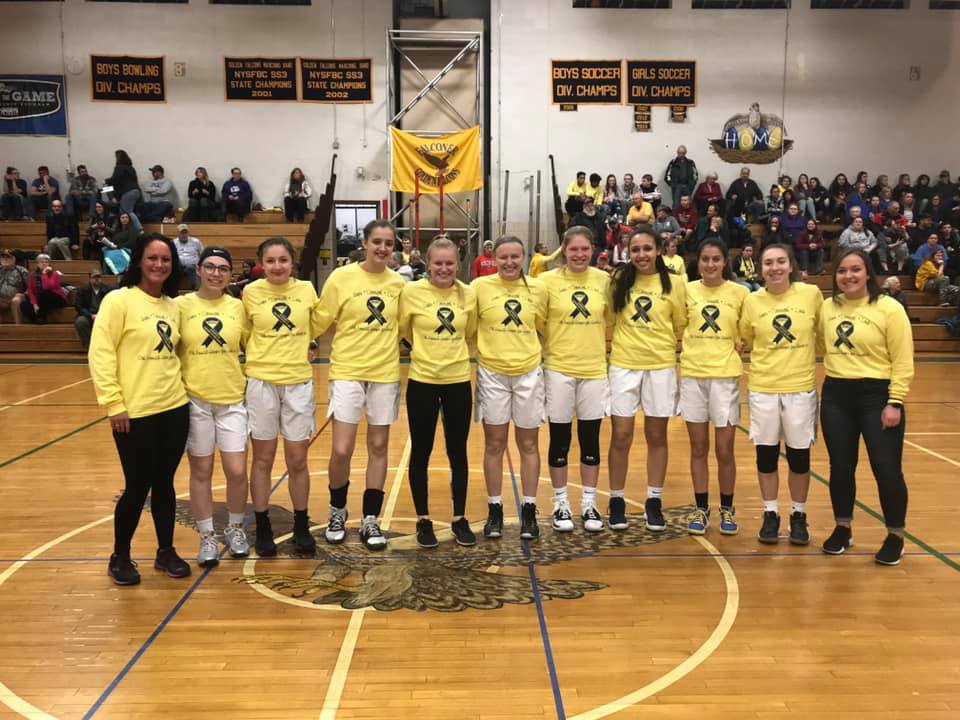 FALCONER – An annual event to raise money to help those diagnosed with cancer took place Tuesday night.
"Hoops for Hospice," hosted by the Falconer Girls Basketball Team, raised $1,600 that will be donated to Hospice of Chautauqua County in honor of 1990 Falconer Central School graduate Heather (Lefford) Edborg who lost her battle with Sarcoma in 2013.
"Heather was a huge part of Falconer athletics and these girls helped show what Falconer athletics still has with an amazing win of 66-34 in the Tenth Annual Hoops for Hospice," said team coach and event organizer Emily Scholeno in a post on Facebook.
Scholeno says the group is expected to raise even more funds after counting proceeds from the baked sale and basket raffle.
For over 30 years, Hospice of Chautauqua County has provided comfortable end of life care to patients and their families.