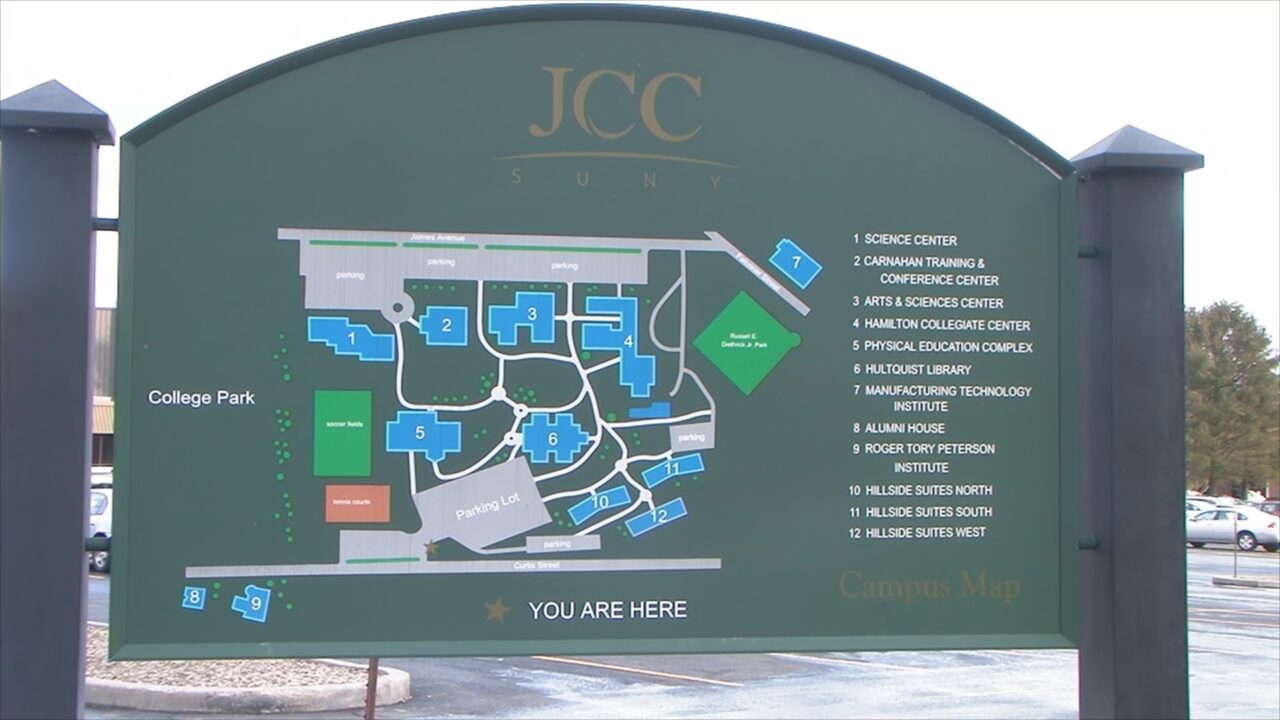 JAMESTOWN – Officials with SUNY JCC will be transitioning the college to distance learning classes in response to Coronavirus in New York.
With more than 200 cases of coronavirus now confirmed in New York State, Gov. Andrew Cuomo announced on Wednesday that distance learning will soon be the norm at all SUNY and CUNY schools, starting later this month.
Cuomo says the schools must make the shift by March 19, and this will last the remainder of the semester.
SUNY JCC in an announcement said its academic team is working to be ready to transition to distance learning by the deadline.
"Regarding Governor Cuomo's announcement this afternoon, rather than closing, the goal is to reduce potential exposure to COVID-19 on all SUNY campuses, both inside the classroom (using alternative/distance modes of delivery, and accommodating special circumstances, i.e. labs, clinicals, internships, etc.) and outside the classroom (open houses, athletic events, community events, etc.)," the college said in a statement. "All campus sites and residence halls will remain open."
Following the March 19 deadline the school says distance learning will remain in effect, where appropriate, until further notice and possibly until the end of the semester.
"We will accommodate labs, clinicals, internships, and other special circumstances as best we can on a case by case basis," said the college. "JCC's administration will review the JCC calendar of all events between March 19 and commencement on May 15 and 16, and develop guidelines on whether or not those events will occur."
SUNY Fredonia is also following the guidelines put forth by Gov. Cuomo.
For most people, the new coronavirus causes only mild or moderate symptoms, such as fever and cough. For some, especially older adults and people with existing health problems, it can cause more severe illness, including pneumonia.
Most people recover from the new virus. According to the World Health Organization, people with mild illness recover in about two weeks, while those with more severe illness may take three to six weeks to recover. In mainland China, where the virus first exploded, more than 80,000 people have been diagnosed and more than 58,000 have so far recovered.
In the United States, there have been over 1,200 cases and at least 37 deaths, according to Johns Hopkins University's global coronavirus count.