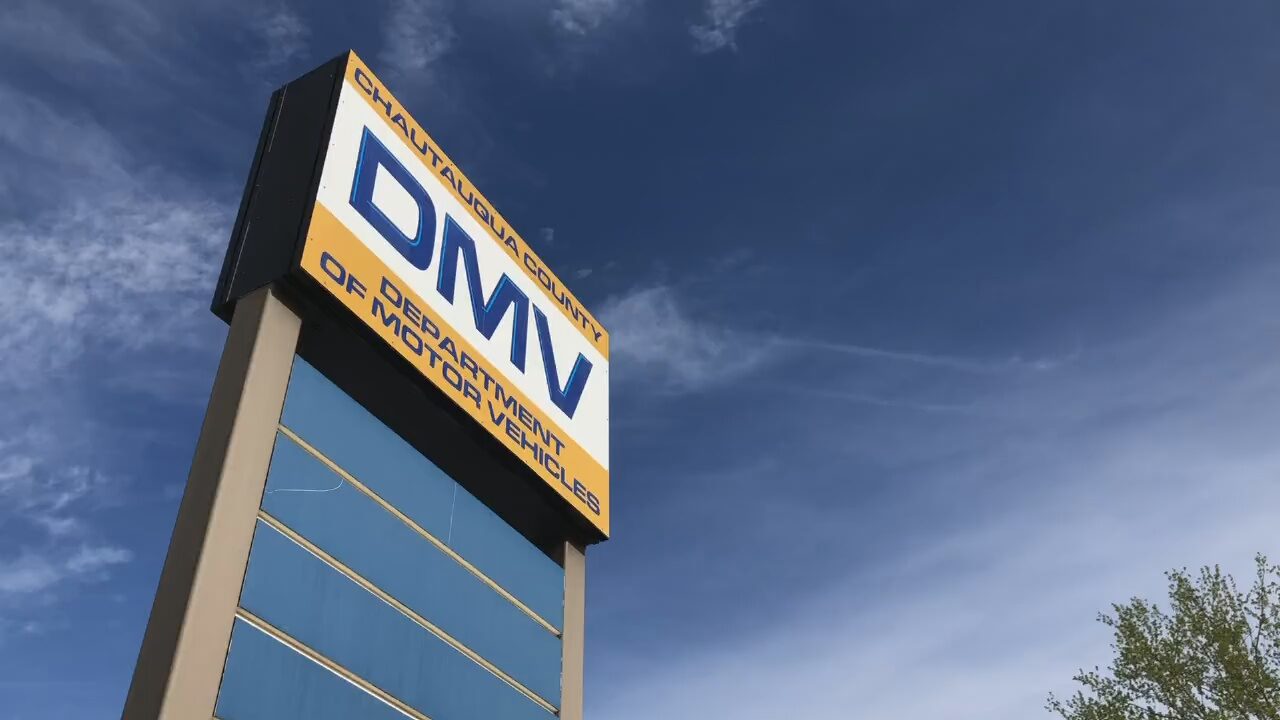 App users, tap here to watch video report.
MAYVILLE – DMVs in Chautauqua County will likely remain closed to the public for the time being.
Chautauqua County Clerk Larry Barmore tells WNYNewsNow safety precautions like plexiglass shields in preparation for customers to return in person are now being installed.
Currently, Barmore says staff is working at half capacity to limit contact between employees and that has caused a backlog locally.
"They're doing the mail in stuff, the dropbox stuff, and just that alone we can't even keep up," explained Barmore. "When we start taking driver's licenses renewals and permit tests we are just going to be slammed, we are going to do that on an appointment basics, and how that is going to work exactly, I don't know because we have never done that before, we are just going to have to play it by ear."
He says when all employees return to work there will be plexiglass between each station to limit contact further. Additionally, the Clerk says every other employee will handle walk in customers.
Services that can be done via the U.S. Mail or by dropping off paperwork will continue remotely so that contact with the public can be limited.
As for reopening, Barmore says he will be working with other county leaders to determine when the right time to reopen will be. Currently, there is not solid date yet.
The clerk says those with questions on what service are still offered can call their local DMV.