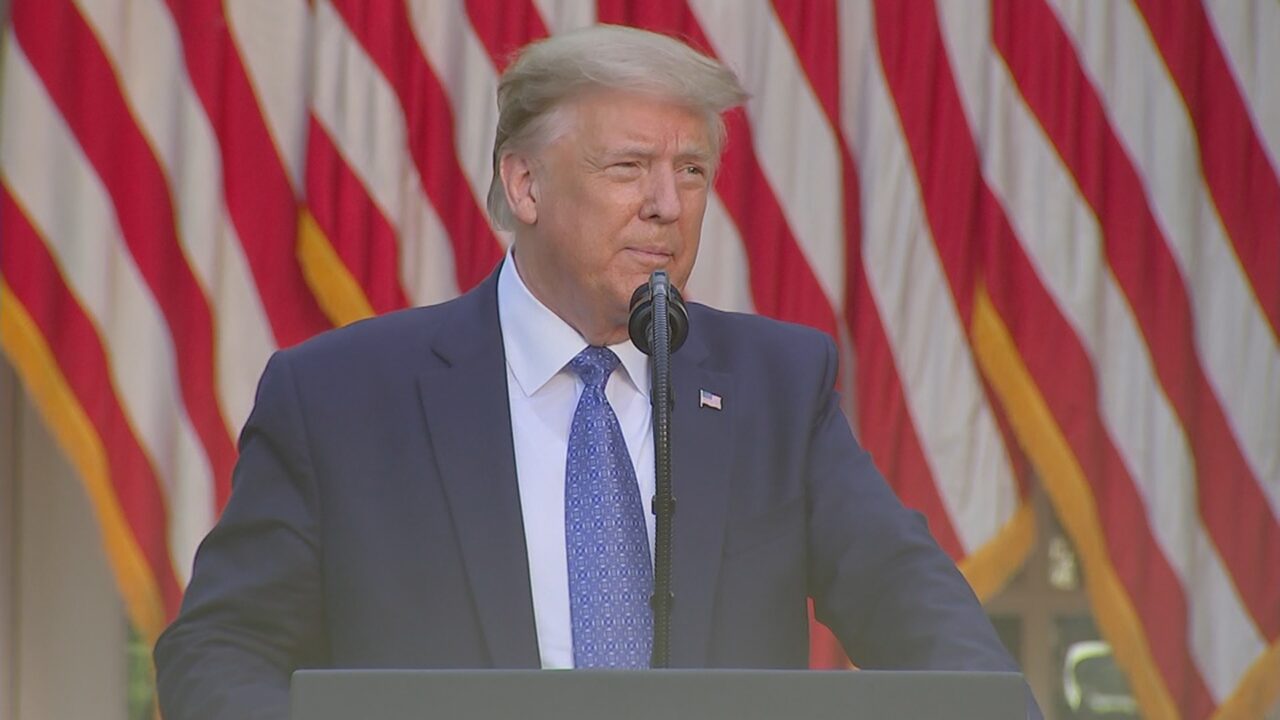 App users, tap here to watch video report.
WASHINGTON – President Donald Trump threatening to use military force if violent protests don't end.
"I will deploy the United States Military and quickly solve the problem for them," said the President while speaking outside the White House Monday evening. "Where there is no justice, there is no liberty. Where there is no safety, there is no future."
The President is threatening to invoke the Insurrection Act of 1807, which allows the Commander-In-Chief to use the military to police U.S. streets.
Tensions are still flaring in some areas, including Washington D.C., where rubber bullets, flash grenades and tear gas were used to disperse protesters before a 7 p.m. curfew so the President could walk to a church for a photo op.
President Trump says there will be justice in the George Floyd case. Former police officer Derek Chauvin, who is seen in a video kneeling on Floyd's neck for more than eight-minutes, is charged with third-degree murder and Manslaughter. The other three officers present have not been charged.