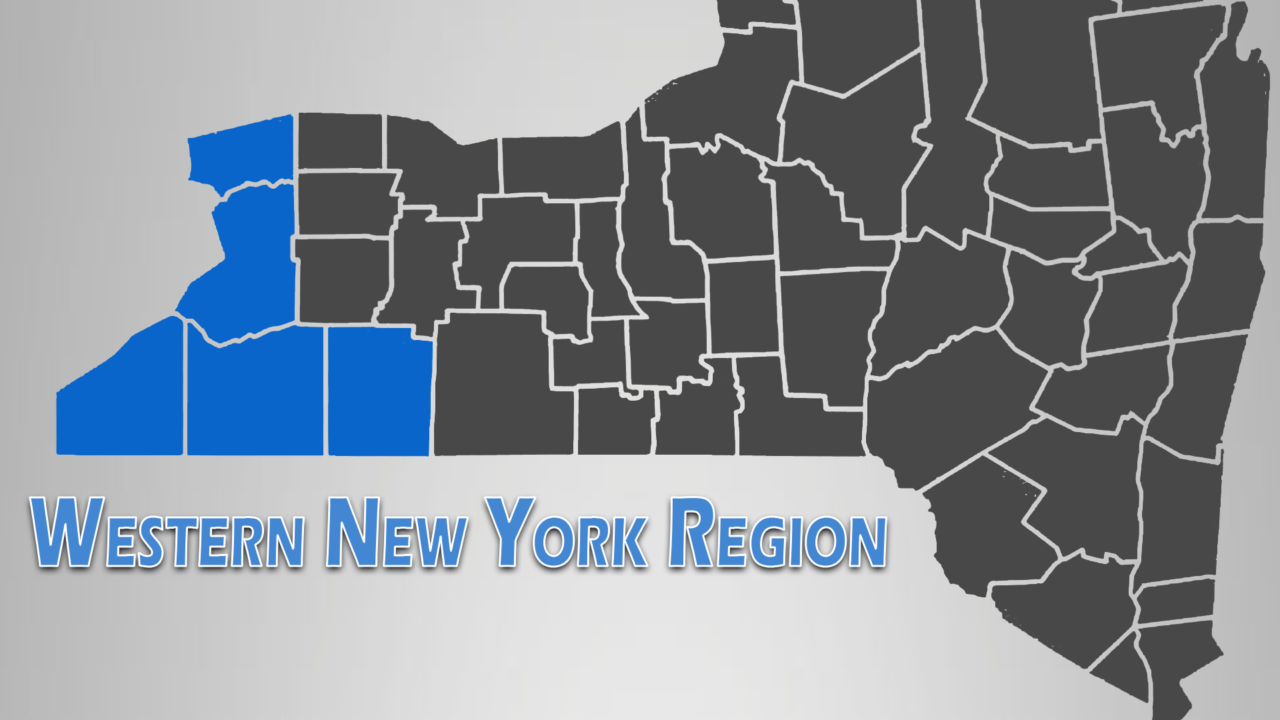 JAMESTOWN – Western New York will officially enter phase three of reopening on Tuesday.
New York State Governor Andrew Cuomo, while speaking during his daily press conference update at the Governor Mario M. Cuomo Bridge in Westchester Landing on Monday, says the region has met criteria to move into the phase.
The Governor also announced gatherings up to 25 will be permitted under the phase. Previously gatherings of only ten were allowed in New York State.
Cuomo did say however COVID-19 containment measures like wearing masks when in public need to continue.
"I am excited to announce we will move to Phase 3 tomorrow," said PJ Wendel, Chautauqua County Executive. "Our responsible approach to reopening has proven effective, but we must remember that we are not completely clear so we still need to be cautious."
In addition to the previously designated businesses, Phase 3 will allow the following businesses to reopen:
Indoor dining at restaurants and food services; and
Personal care services such as nail salons, UV and non-UV tanning, waxing, tattoo and piercing facilities, appearance enhancement practitioners, massage therapy, and spas.
Before Phase 3 businesses reopen, they must complete New York State's guidance documents available at forward.ny.gov.
Guidance includes Summary Guidelines for employers and employees; Detailed Guidelines, which contain a business affirmation component; and a Business Safety Plan Template, which must be completed and posted at the premises.
The Forward NY website also provides guidance for Child Care and Day Camp Programs that are able to open statewide on June 29.
Businesses who have any questions about the guidance and reopening can contact the County of Chautauqua Industrial Development Agency (CCIDA) at (716) 661-8900 or Empire State Development (ESD) at (716) 846-8200.
The Western New York Region includes Allegany, Cattaraugus, Chautauqua, Erie and Niagara Counties.
Related | Executive Continues To Answer Questions Ahead Of Phase Three Reopening