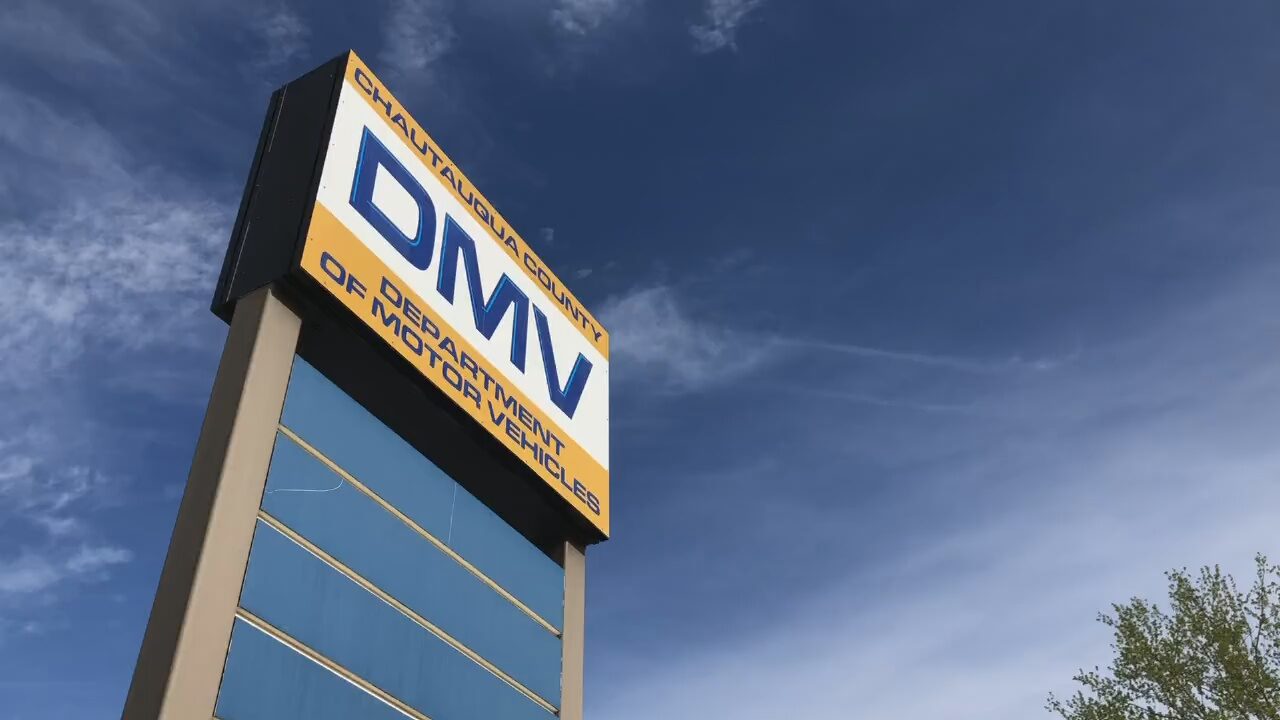 MAYVILLE – The Chautauqua County DMV has launched an online system for booking appointments.
County Clerk Larry Barmore says appointment blocks are set at 15 minute and 30 minute intervals depending upon the transaction type.
He says customers should arrive 15 minutes before their appointment and will need to wear a mask and practice social distancing.
"Any transactions not listed, such as registration renewals, are to be done by drop box or U.S. Mail as these transactions are not time sensitive," explained Barmore. "Automobile dealer transactions should be placed in the drop box."
The Clerk says dropbox transactions will be processed in a timely fashion.
To register for an appointment click here.
Barmore says DMV offices will be open from 8:30 am thru 4:30 pm until further notice. Locations are currently closed as staff work to catch-up on backlogged work. The three county locations are expected to reopen next Monday.
Additionally, at this time, only Chautauqua County residents will be processed at county DMV offices.