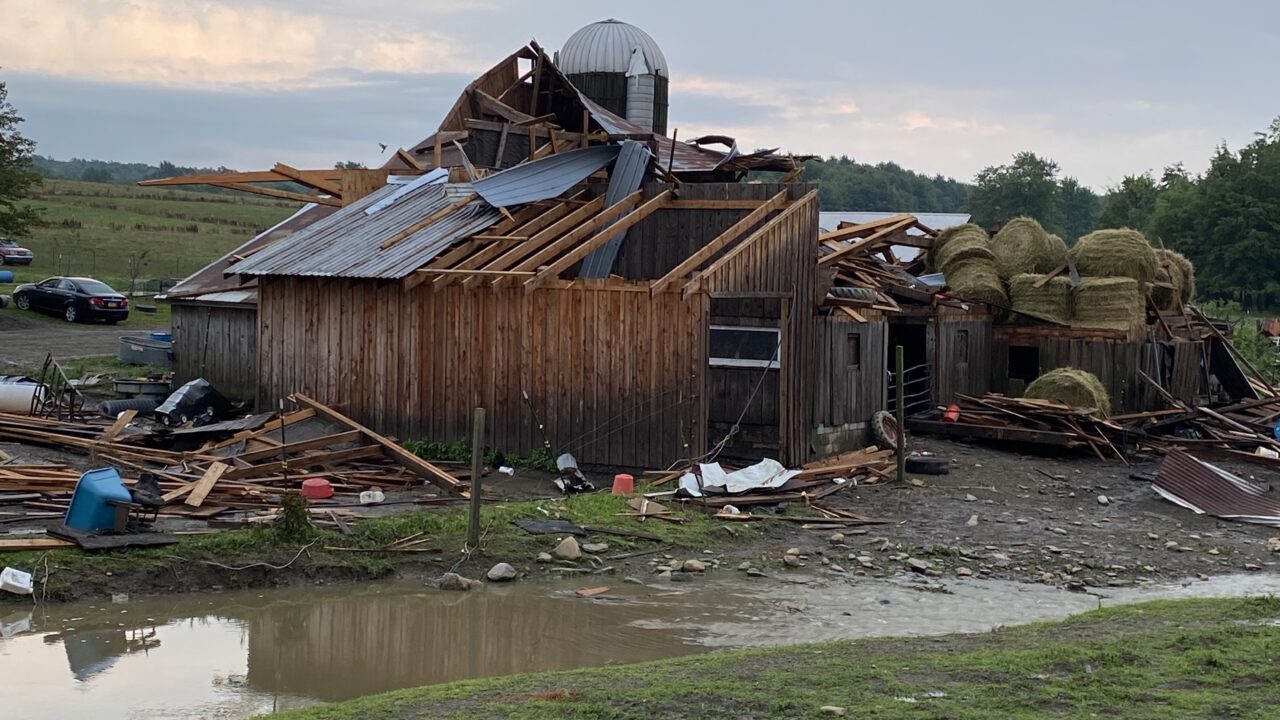 PORTLAND – A GoFundMe page is collecting donations for a family whose farm was destroyed by a tornado in Chautauqua County this week.
Sarah Sprague launched the fundraiser for the Marczynski family farm on Barnes Road.
"The house got away with very minor damage, but the barn, the workshop, and most of the fencing for the pasture has been destroyed," said Sprague. "Their vehicle is totaled, as well as significant other trucks."
Sprague says all the horses, goats and cows are accounted for with few superficial injuries.
However, she says some of the birds on the farm died in the storm.
"The amount of hay and feed that was damaged and lost due to the storm is huge," explained Sprague. "Machinery is damaged and/or totaled. The barn is pretty much a complete loss. It's just devastating. That's the only way I can describe it."
Since Saturday morning, the fundraiser has raised over $1,000 with a goal of $5,000.
On Friday, the National Weather Service classified Thursday's tornado as an EF1.
Meteorologists say a funnel cloud developed on the south side of Barnes Road and the Tornado's initial touchdown occurred in a wooded area near a farm then moved across the property around 4:50 p.m.
Overall, the storm produced maximum winds up to 100 miles per hour and was on the ground for a total of one and a half miles.