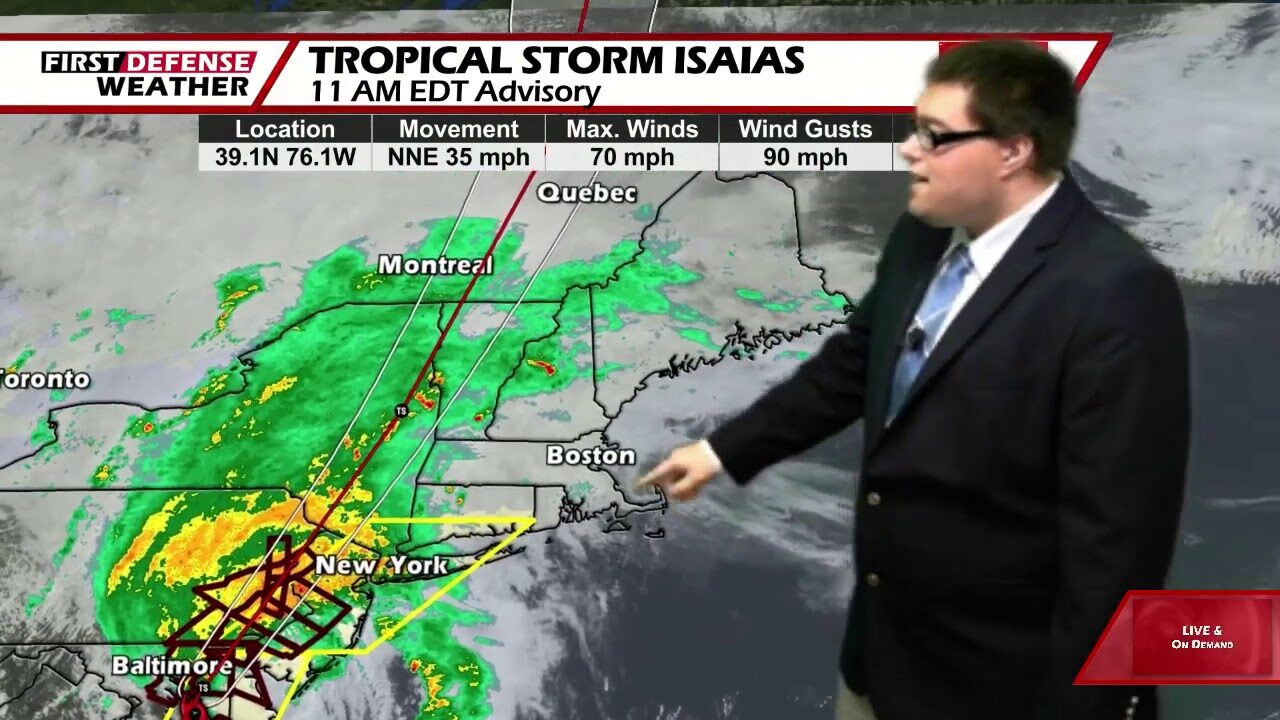 App users, tap here to watch video
JAMESTOWN – While we're being spared from the impacts of Tropical Storm Isaias which is passing just to our east, a weather system moving through will keep us cooler and a bit wet through late this week.
A weak disturbance moving west to east through the region will continue to be the focal point for a few showers tonight and tomorrow. With a tough digging into the region, we'll stay below average in the temperature department through late this week before the heat and humidity builds over the weekend.
A few showers will be likely tonight with mostly cloudy intervals. Not as mild or muggy. Lows 57 in the valleys, 64 at the Lake Erie shoreline.
As the disturbance clears out, there will be the chance for a morning shower otherwise with afternoon clearing with partly to mostly sunny skies. Much cooler. Highs 66 to 73.
With clearing skies Wednesday night, it is not out of the helm of possibility for the deepest valleys of the Southern Tier to drop into the upper 40's Thursday morning. That's a nice little preview of fall.
Thursday will be a fantastic day all around with lots of sunshine, low humidity and highs in the upper 70's.
Friday will be another gem of a day. Mostly sunny with highs in the upper 70's.
As we head into the weekend, the heat and humidity will start to climb back into summertime levels. Each day will feature a good amount of sunshine with highs in the lower 80's.
We'll stay rather mild next week with a small chance for a shower on Monday with highs in the lower 80's.
WNYNewsNow is a proud Ambassador for the NOAA Weather-Ready Nation program.