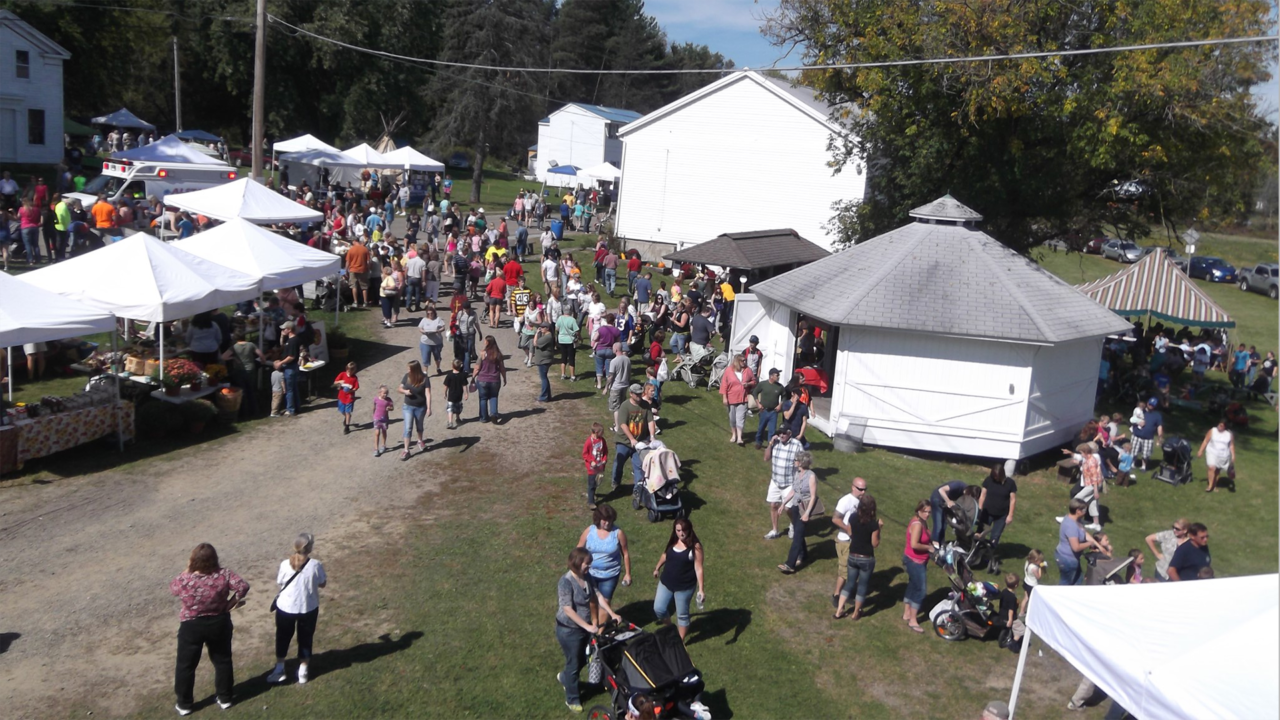 App users, tap here to watch video report.
BUSTI — The Busti Historical Society has been forced to cancel this year's Busti Apple Festival because of state limitations on the size of crowds and it will cost the organization as much as 90 percent of its annual income.
Organizer Judy Schultz told WNYNewsNow that the annual tradition was cancelled this year simply because of the state mandate limiting the size of crowds.
"The fact is we were told we couldn't have any more than 50 people at the festival and we already have over 100 vendors, about 50 demonstrators plus all our volunteers so we've already surpassed that 50 mark," she said.
The festival not only funds the Busti Historical Society, but also helps the Busti Volunteer Fire Department, she explained.
"We are both losing out on this as well as the vendors are losing out on this," Schultz said. "We're both losing a good share of our income this year.
It's between 80 and 90 percent of our annual income."
To try and offset the loss of income, the Society is seeking donations, which can be sent in check form to 3443 Lawson Road, Jamestown, NY 14701, or through PayPal on the Society's Facebook page, she said. The group is also seeking volunteers to help with property maintenance projects.
The mission of the Society is to preserve and promote the history of Busti, not just the mill, which was the beginning of the organization, Schultz explained.
They are in the process of trying to get the mill up to code so they can sell flour produced there to local restaurants and bakeries, she said.
The Society is already working on next year's festival, but has other projects in the works as well to help raise needed funds.
There will be the annual pie sale, probably near Thanksgiving, she said. In addition, the group hopes to have a Christmas open house at the mill on the first Thursday in December. They also hope to host a Victorian dinner in May, which they had to cancel this year.
"We need support from the community to help us get through this year, We've got many things planned this year but we just cant do it without the funds," she said.
This report has been updated to correct 3343 Mason Road, Jamestown to 3443 Lawson Road, Jamestown, NY 14701.