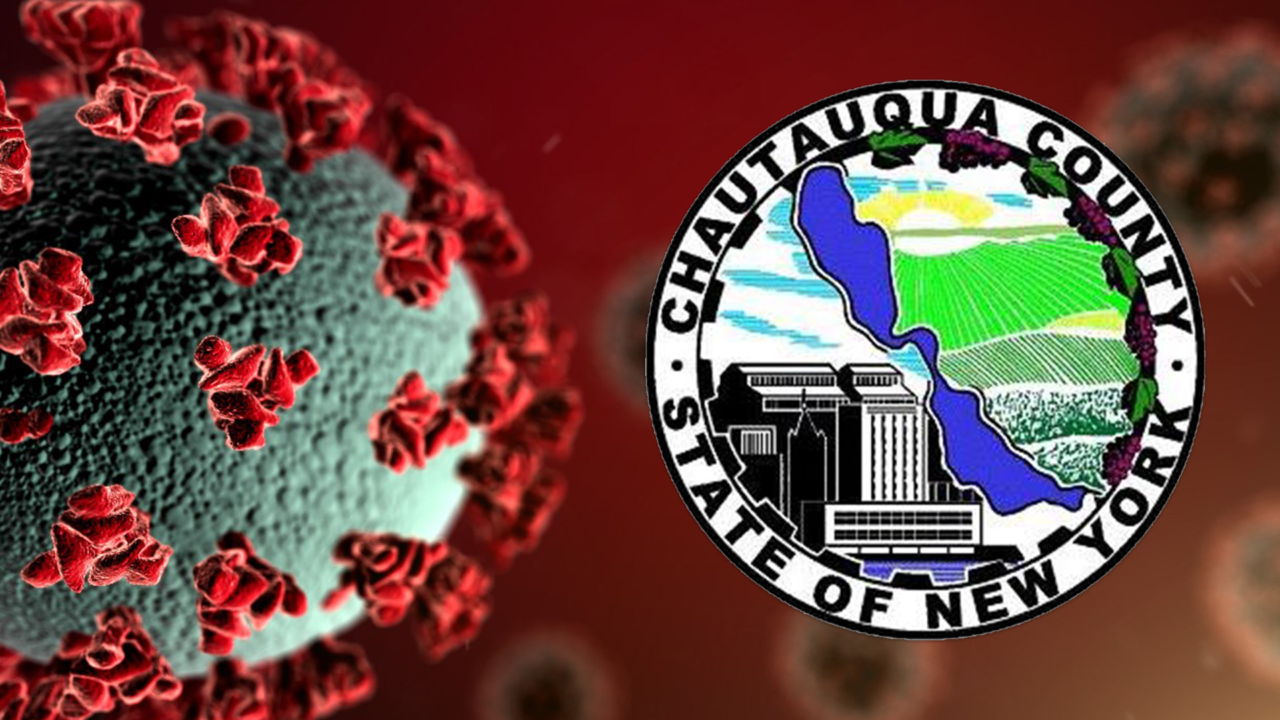 MAYVILLE- Chautauqua County officials have reported 12 new cases of COVID-19 Friday afternoon with 128 cases remaining active.
Today's new cases consist of four in Dunkirk, two in Cassadaga, two in Jamestown, two in Frewsburg, one in Forestville, and one in Fredonia.
Of the 128 currently active, 10 of those are employees of Tanglewood Manor while 45 active cases remain among residents. 51 people associated with this outbreak have recovered.
The Chautauqua County Health Department continues its investigation towards a cluster of cases in the North County, which were the result of a private event. At least 12 cases over the last week are linked to this event.
There currently remains 16 people hospitalized in the county.
To date, there have been 936 confirmed cases, 795 recoveries and 13 deaths.