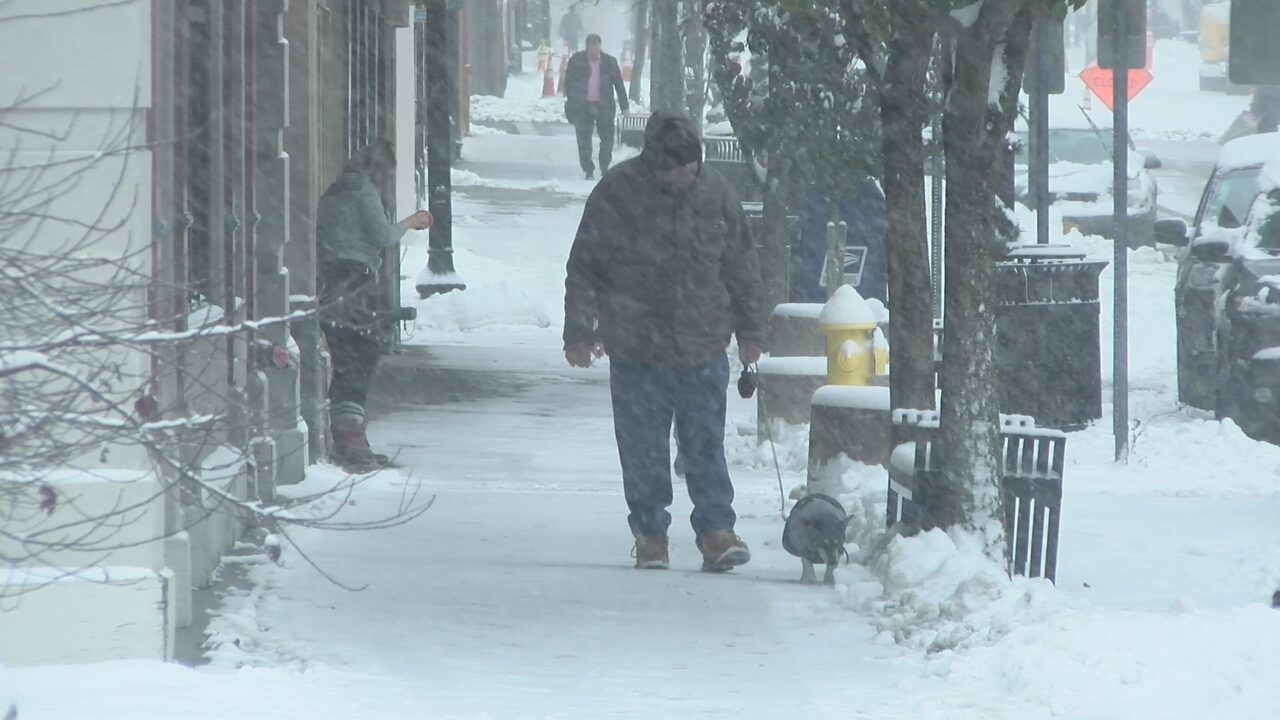 JAMESTOWN – We could see our first significant snowfall of the season tonight as lake effect snow will impact the area.
A Winter Weather Advisory has been issued for Chautauqua, Cattaraugus, Southern Erie and Wyoming counties from 5 p.m. Sunday to 7 a.m. on Monday.
In total, we could see around 4 to 7 inches of snow accumulations with winds gusting as high as 45 mph, strongest near the Lake Erie shoreline.
Plan on slippery road conditions with patchy blowing snow that could significantly reduce visibility. The hazardous conditions could impact the morning commute.
Viewers can submit snow reports through social media using #MyLocalWx or via email to NewsDesk@WNYNewsNow.com.
A wind advisory is also issued for Chautauqua County until 7 a.m. on Monday.
Winds from the south at 30 to 45 mph are expected Sunday, with winds shifting west to northwest 30 to 40 mph in the afternoon to evening.
Prior to the storm, on Sunday we will see rain showers likely before changing to snow late in the afternoon. Otherwise it will be cloudy with highs in the mid-40's. Breezy conditions are also likely, especially ahead of the cold front.
Any left over snow showers will begin to taper off Monday morning.
For Monday, we will be mostly cloudy with a few rain or snow showers possible. Highs in the upper-30's.
As we head into mid and later week a pattern shift will take place. Dryer and warmer weather will return as the low-60's will return to the area quickly melting any snowfall from earlier in the week.
WNYNewsNow is a proud Ambassador for the NOAA Weather-Ready Nation program.