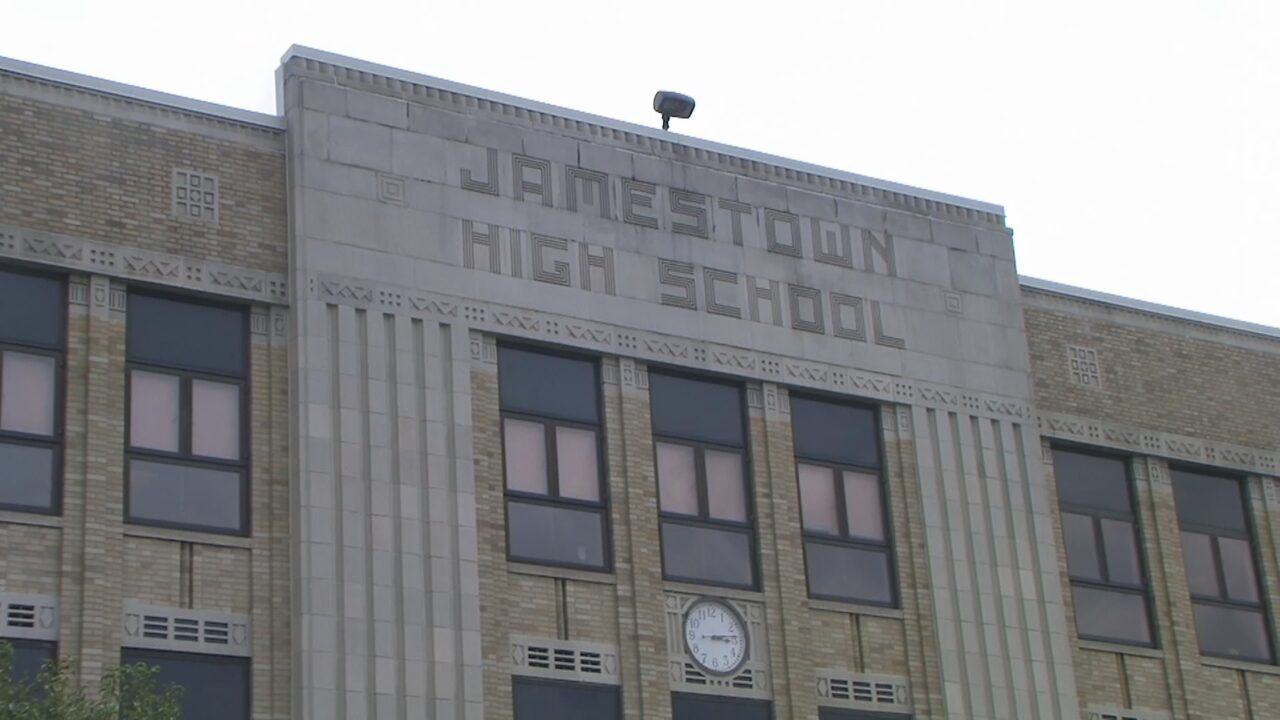 JAMESTOWN – Another student and teacher at Jamestown Public Schools have tested positive for COVID-19.
School district officials say the student attended Fletcher Elementary School and was last in the building on Tuesday.
The teacher, who worked at Jamestown High School, was last in the school building on Thursday, November 5.
Officials say the teacher instructs all classes by distance learning.
The district is working closely with the Chautauqua County Health Department to complete contact tracing. They say close contacts will be notified if they may have been exposed.
Earlier this week, two other students within the district tested positive for COVID-19.
One attended class at Bush Elementary while the other was enrolled at Fletcher Elementary but attended virtually.
The district would like parents to know that a confirmed case doesn't mean that you or your child has been exposed to the individual who has tested positive.
If your child has any symptoms of COVID-19 (cough, difficulty breathing, loss of taste or smell, significant diarrhea, sore throat or a fever greater than 100 F or 37.8 C) school officials say contact your health care provider and notify your child's school health office.
Those with questions are asked to contact JPS Coordinator of Health Services Jill Muntz at jill.a.muntz@jpsny.org or call her at 716-483-4376.