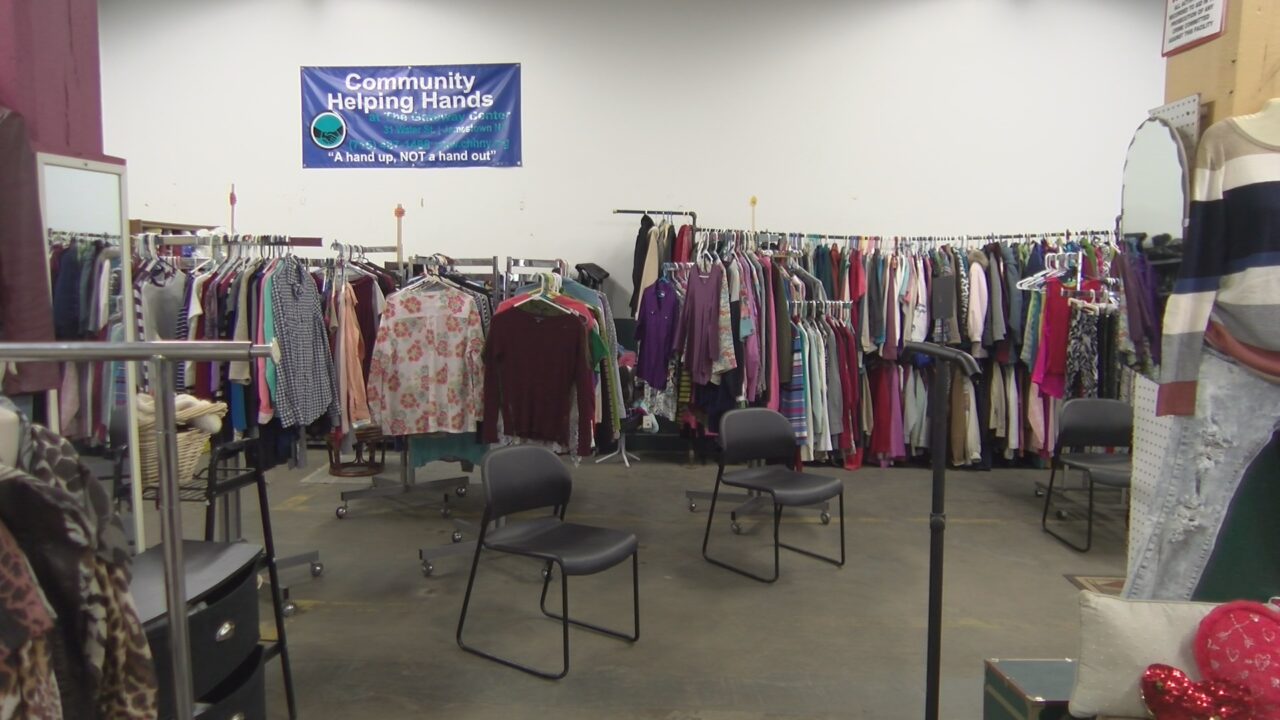 App users, tap here to watch video report.
JAMESTOWN – A local group devoted to helping those in need is celebrating 'Giving Tuesday' by highlighting the people who help make their mission possible.
Community Helping Hands is running an online campaign featuring the voices of their clients, staff, board members, and volunteers alike.
They kicked off the series by speaking with Jamestown Mayor Eddie Sundquist on Facebook live Tuesday morning.
In addition to the online showcase, the group's Board of Directors President Katie Castro is also asking for the community to "unleash generosity" by donating anything from clothing, to furniture, to funding in an effort to further their cause.
"Generosity has never been more important than right now, in the middle of a pandemic," said Castro. "Jamestown loves a challenge- we're people of grit, grace, and incredible resiliency. This is a time for all of us to put our hands together and help our local nonprofits as they move our community toward flourishing."
Community Helping Hands was established in 2001 and is located at the Gateway Center on Water Street in Jamestown.
They provide emergency assistance to local families in need of clothing, household items and furniture.
The group also operates a workforce development program to help community members work toward self-sufficiency.