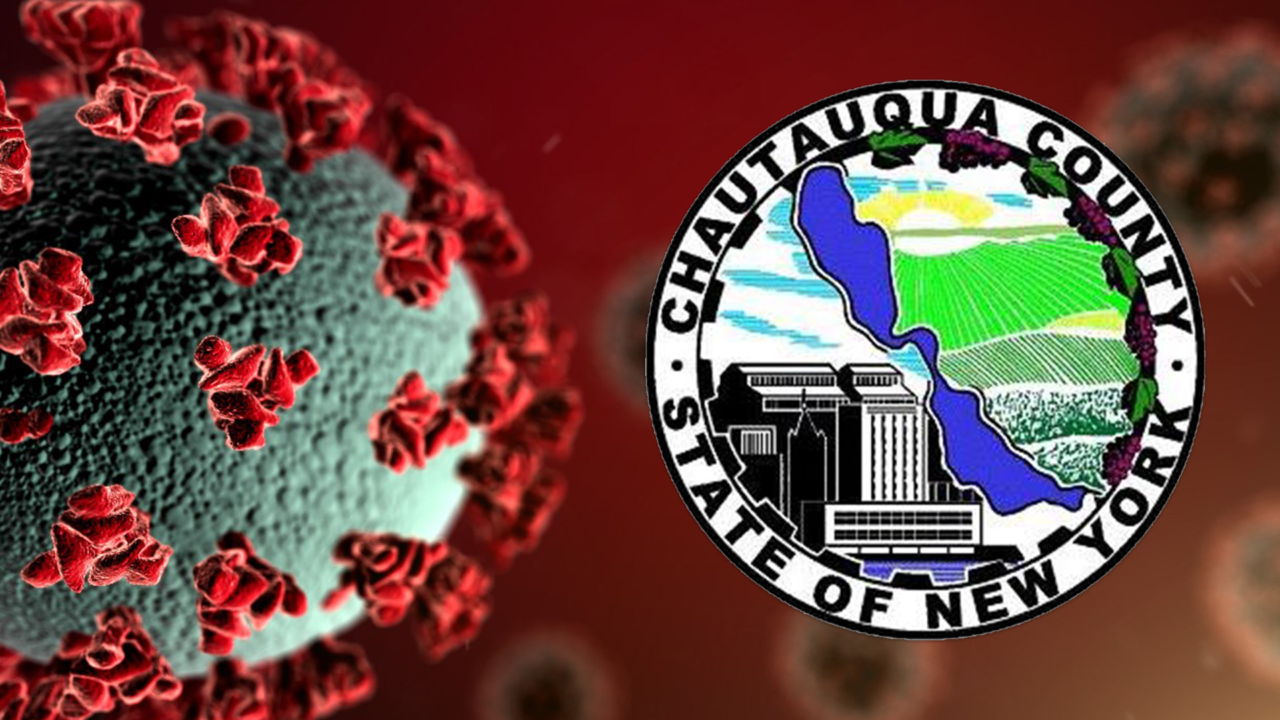 MAYVILLE – Leaders in Chautauqua County say they are seeing more cases of COVID-19 than ever before and are now warning the public to take action so that the healthcare system will not become overwhelmed.
Public Health Director Christine Schuyler says the easiest way to prevent the spread of COVID-19 is by wearing a mask, practicing social distancing, washing hands and cleaning surfaces.
"Would you know what to do if you were in close contact, within 6 feet for 10 minutes or longer, with someone who found out they have COVID-19? As the number of new cases climbs and we continue to move through the holiday season, it's likely that more people will find themselves in this situation," said Schuyler.
"If you are aware that you have come into contact with someone who has COVID-19, take action immediately. Do not wait for a call from the Health Department. Quarantine at home, even if you do not feel sick," she furthered.
She says the virus can take up to two weeks after you are infected to make you feel sick.
"We also know that you can be infected but never feel sick at all," furthered Schuyler. "In those cases, you could still spread the virus through close contact with others."
She says it is critical to quarantine if you:
Have been in close contact (within 6 feet) of someone who has COVID-19 for 10 minutes or longer;
Have cared for someone who is sick with COVID-19;
Have had direct physical contact with someone who has COVID-19. (This includes hugging or kissing them, sharing cups or silverware, or getting their respiratory droplets on you in another way — like getting coughed on);
Are visiting a state with quarantine requirements.
When you are quarantining, Schuyler says watch for a fever, cough, shortness of breath or other COVID-19 symptoms.
If you develop symptoms, she says reach out to a healthcare provider who can help you determine next steps for getting testing or care.
Additionally, the Health Department announced several new COVID-19 rapid testing events.
The first round of testing will take place on Tuesday, December 9, from 9 a.m. to 2 p.m. at the Murphy Training Center on Brigham Road in Dunkirk.
The next will take place on Thursday, December 10, from 9 a.m. to 2 p.m. at the Taylor Training Center on Harrison Street in Jamestown.
Additional testing will happen on Tuesday, December 15 and Thursday, December 17, from 9 a.m. to 2 p.m. at the Murphy Training Center and Taylor Training Center, respectively.
Those interested in getting tested will need to register for an appointment online.
The county previously recorded 90 new cases of the virus on Friday afternoon.