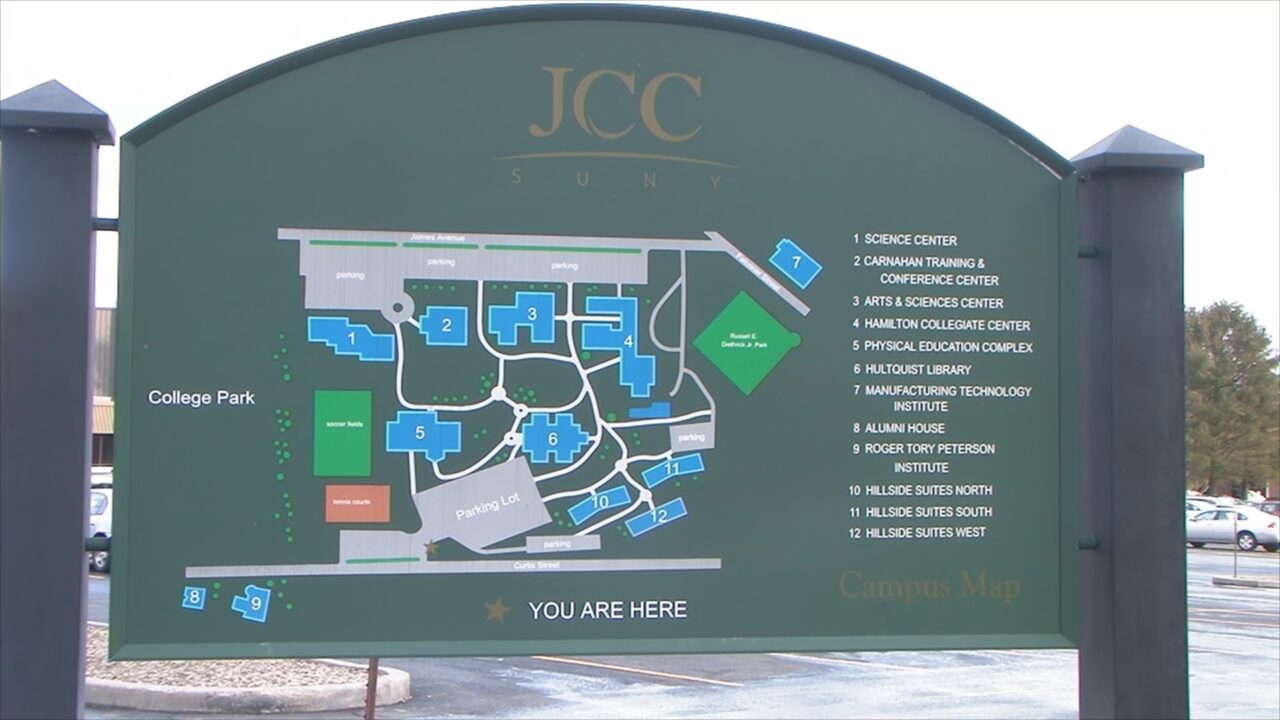 JAMESTOWN – In an attempt to maintain low levels of COVID-19 at SUNY JCC, all operations will move to a remote format starting today.
The college announced the change on its website.
As predicted by healthcare officials, a significant increase in COVID-19 cases is occurring in the region.  With recommendations from JCC's health services team, they are suspending on-campus instruction and campus operations.
"This decision was made with an abundance of caution for the health and safety of our students and employees during this second, and in many cases, more severe wave of the COVID-19 pandemic," said JCC president Daniel DeMarte in a statement. "Cases of COVID-19 are predicted to continue to climb even higher in the coming holiday weeks."
However, essential personnel are allowed on campus. Courses scheduled through Cornell Cooperative Extension and Workforce Readiness will continue as scheduled.
The school says student support services, which include tutoring, academic advising, library services, and more, will continue to be available to students.
The college says they will continue remote until the Christmas break.