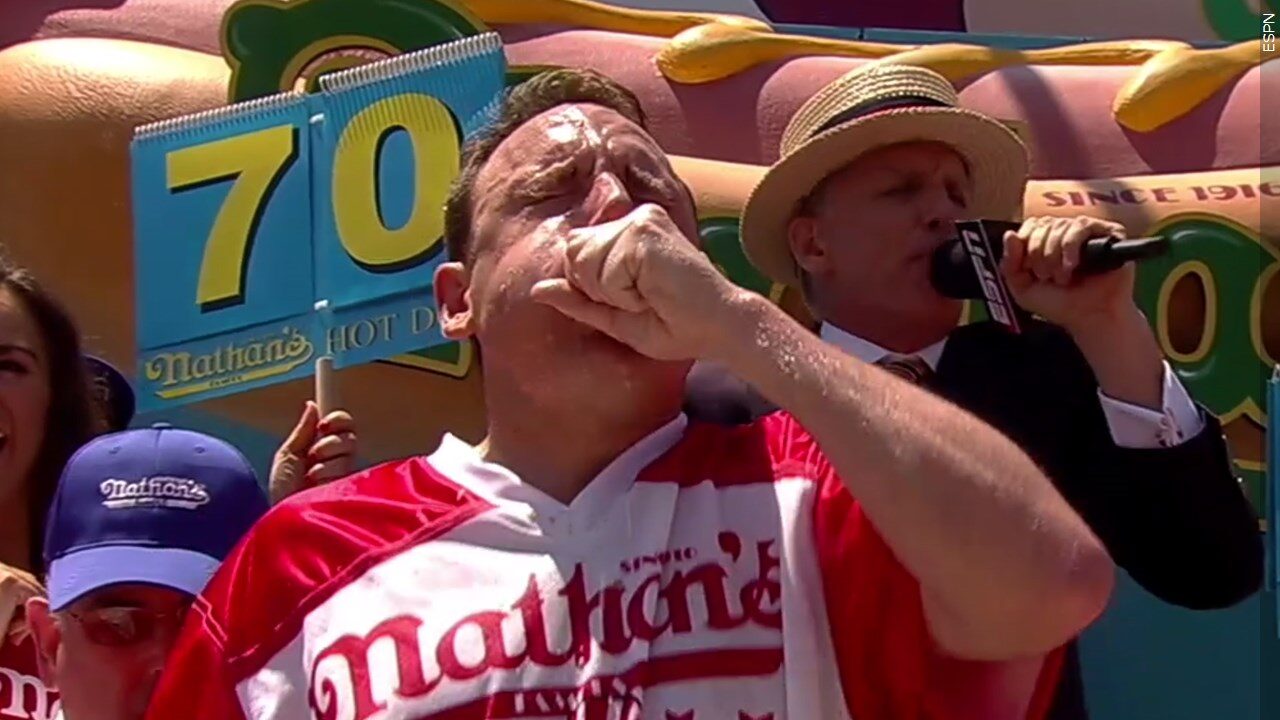 NEW YORK – Preparations are underway for a July 4th tradition in New York.
Friday elite eaters lined up to weigh in for the annual Nathan's Famous Fourth of July International Hot Dog Eating-Contest.
The weigh-in ceremony took place at the Hudson Yards Public Square and Gardens.
Men's champion Joey Chestnut is the favorite to win the contest.
Chestnut holds the world record for eating 75 hot dogs and buns in ten minutes.
Michele Lesco is the favorite for women's champion.