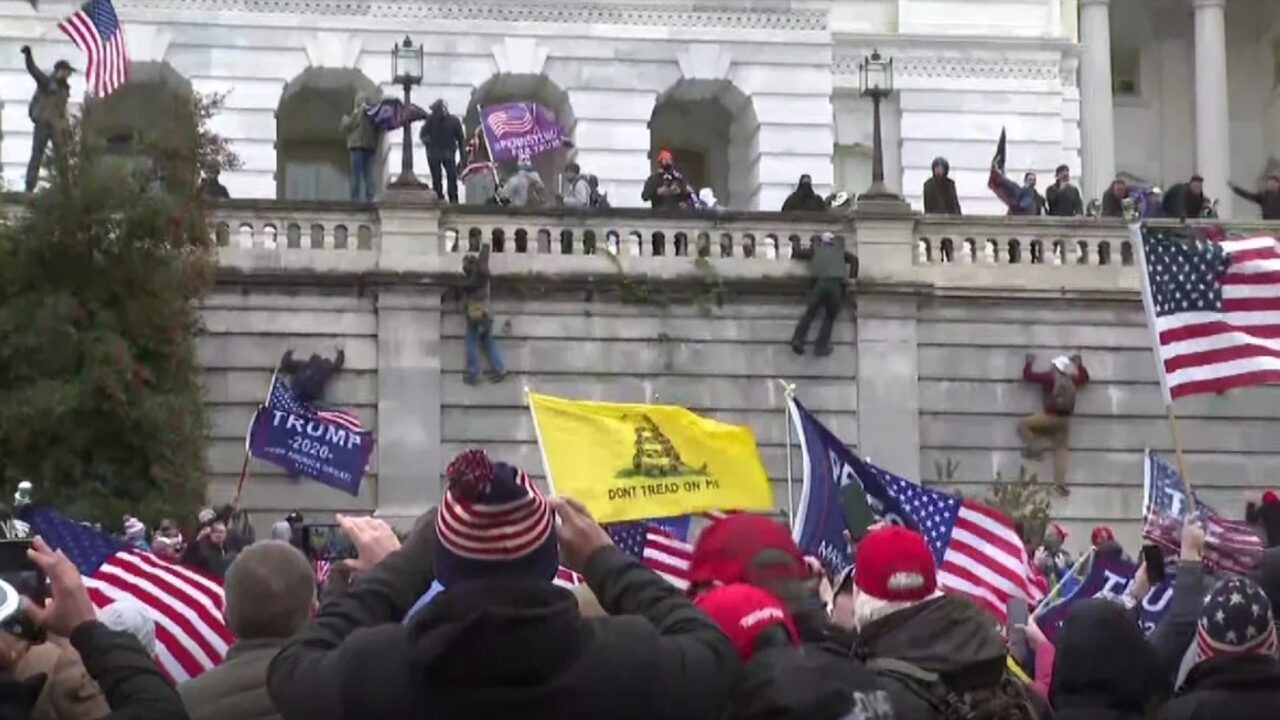 WASHINGTON, D.C. – The January 6th U.S. Capitol attack left a dark mark in our history. At least seven people have died as a result of the violence. More than 700 have been arrested, accused of taking part in the violence and the Justice Department doesn't look like it will slow down on their investigations into this attack. Some question how the country can recover from that event?   
On January 6th, 2021 angry pro-Trump supporters were unsuccessful in their attempts to stop congress from certifying the election results.
"It's difficult for all of the members to recall that day and what could've happened to our democracy if that group had been successful," said Congresswoman Stacey Plaskett (D-VI).
The attack left many Americans feeling hopeless about the future of our democracy. So how do we heal from this?
"I see what happened on January 6th as an ideological civil war and we as a nation already went through a physical civil war and things that have taken us out of those things are both defensive and offensive actions," said Plaskett. She said as history has shown us, following dark moments like the Civil War, Americans recovered by connecting with each other through infrastructure projects like railroads, roads and bridges; and connecting on a more personal, social level.
"After this ideological civil war, I think we're doing the same thing," said Plaskett.
Senator Bob Casey (D-PA) said the first step in recovering from January 6th was Congress certifying the election and from there, we honor our election results.
"We have to make sure that when a candidate loses an election they have to go before the people, have to make very clear their willingness to accept the results of an election," said Casey. "If you're going to lie about our system and undermine our system and put our democracy at risk, you're no better than the autocrats in other parts of the world who are rigging elections everyday and every year."
"We need real leadership in Washington to not play partisan politics," said Rep. Tom Reed (R- NY).
Reed, who supported certifying the election despite many of his Republican colleagues opposing it, believes we can move forward by engaging each other through debate and civility. A message he said on the house floor that night after the attack:
"We settle our differences not through mob rule," said Reed on the floor the night of January 6, 2021. "We settle our differences through elections. And this institution, Madame Speaker, shall not fail because the United States of America shall forever be the beacon of hope, the inspiration to all and may God bless our great country."
Lawmakers have dedicated the entire day here at the capitol to remember January 6th. They even had a prayer vigil. They hope by doing all this, we will never forget what happened at the Capitol, what was at stake and how we can all move forward.
Congressional members also said that accountability is key in recovering from this event. They point to the House select committee that is investigating the attack as an important role in making sure those who encouraged to attack the Capitol are held responsible.